Manufacture
Technology and Equipment,
Digital Technologies
Tooling Up for Biopharma's Digital Future
How digitalization will revolutionize the way we develop and optimize bioprocesses
| 7 min read
sponsored by Sartorius
Featuring Tiffany McLeod, Product Manager for Umetrics® Studio Partner Ecosystem, Sinyee Yau-Rose, Product Manager for Umetrics® Studio Insights Applications, and Chris McCready Principal Research Scientist – all from Sartorius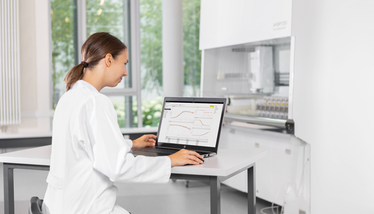 Would you say biopharma is on the brink of a digital revolution?

TM: We're all already living through an age of digital transformation, but in the biopharma industry, as a whole, we are still at the beginning. The hurdles of implementing anything new in biopharma will always be higher than in other fields because of the regulated nature of the industry. Today, however, many biopharma organizations are becoming increasingly interested in digital technologies because they are the key enablers of trends like single-use, process intensification, and continuous bioprocessing. Take continuous and intensified bioprocessing as an example. This pivot requires real-time monitoring and control, as well as the ability to measure and adapt. And to accomplish this, we need things like advanced sensors, online analytics, and real-time data acquisition to help us understand the health or state of the process, as well as models that can determine what to adjust to keep the process running smoothly.
CM: I believe that the industry is at the start of a revolution. With advancements in the modeling of cell culture and downstream processes, the industry is starting to realize the benefits of in-silico digital tools. The merging of mechanistic and digital streams give organizations the opportunity to evaluate the benefits of complex manufacturing systems, such as intensified or continuous processing, and reduce the burden of wet-lab experiments. The use of predictive models that can help inform advanced control decisions is a particular area of focus for the Advanced Data Analytics team at Sartorius.
SYR: There is definitely a great deal of innovation occurring in digital technology right now. One big enabling technology is cloud computing, which empowers organizations to build, test, and run scalable tools quickly. Clouds can help organizations, both large and small, to minimize IT support, while offering the ability to quickly upgrade computing resources or access advanced applications without needing to invest in extensive IT infrastructure.
How exactly can in silico tools accelerate process development in biopharma?

SYR: Reducing wet-lab experiments can make a big difference to the time (and costs) required for process development. Imagine trying to run 10,000 experiments in vitro – it's a huge and time-consuming challenge! But it can also be done with simulation tools. Scientists will already likely have many datasets from previous experiments that they can input into in silico tools to significantly increase the informational gains from each experiment.
CM: Intensified processes have the potential to reduce cost of goods and manufacturing footprints, but they also increase complexity. The hardware is more complex, requiring separation systems for perfusion, and there is much more to optimize. Given the complexity of the processes, wet-lab experiments are more expensive and time intensive. Enhancing process understanding generated from wet-lab experiments with simulations allows various system configurations to be rapidly evaluated. Many challenges can be first identified and resolved through simulation, saving wet lab experiments to verify simulation results or improve model resolution.
For example, we have developed a technique that can take fed-batch data (which is relatively simple to generate) and predict how a cell line will perform in intensified or continuous operation, where media exchange is introduced. Required perfusion rates and expectations of maximum stable cell densities can be estimated very quickly, without the need to run perfusion experiments. This information can then be used to estimate the potential benefit and trade-offs of continuous versus traditional fed-batch manufacturing system, without ever needing to run any media exchange experiments.
Understanding the Importance of Umetrics® Studio

Umetrics® Studio is a cloud-native data analytics and management ecosystem that enables model building and investigation, as well as data storage, visualization, and transformation for advanced insight generation. Sartorius acquired Umetrics® in 2017.
"Umetrics® Suite led the way in producing software tools to allow scientists and engineers to use design space and multivariate modelling methods to evaluate and summarize information in complex data," explains Chris McCready. "Today, Umetrics Studio is continuously evolving and will provide additional functionality and applications according to industry needs and in close collaboration with customers and partners."
Tiffany McLeod sees the Umetrics® Studio becoming the "App Store" of the bioprocessing world. "This is an enabling technology," she explains. "We have an impressive road map of applications that we have created at Sartorius, but we also want to enable customers and partners to add to the ecosystem by developing their own applications that they want to use internally."
Umetrics® was started by Svante Wold, a professor at Umea University in Sweden. Svante's father, Herman Wold, was an economist and is credited with developing the statistical method, partial least squares (PLS); Svante himself originated the term chemometrics. Svante and Umetrics® are considered pioneers in using digital tools to build understanding of complex manufacturing processes, particularly for batch type processes.
"Svante was involved in drafting FDA PAT guidance in 2004 that emphasized the use of science and risk-based approaches to manufacturing, including the use of multivariate tools [Guidance for Industry PAT – A Framework for Innovative Pharmaceutical Development, Manufacturing, and Quality Assurance, FDA, 2004]," says McCready. "Back in 2004, use of multivariate analytics for process monitoring and prediction of product quality was new to health science. Today, these techniques are accepted practice for detecting and diagnosing process faults. This is an early example of improving processes through digital tools – and just one example (of which there are many more!) that demonstrates Umetrics®' longstanding position as a leader in bringing digital tools to health science."
How else can tools from Sartorius help?

CM: Sartorius is building a foundation of bioprocess modelling capabilities, with a focus on streamlining process development and supporting manufacturing through monitoring and advanced control. Our mission is to have tools that are i) simple to calibrate (using data that is typically generating in process development or manufacturing) and ii) targeted to solve typical process development use cases.
TM: One tools I'd like to highlight is Cell Insights by Umetrics® Studio (see "Understanding the Importance of Umetrics® Studio"), which uses mechanistic models to generate bioreactor simulations. Cell Insights is bioreactor agnostic – which means that your bioreactor doesn't need to be a Sartorius product. With the simulations, users can, for example, select the best performing clone from a cell line or find out how changes in nutrients or the bioreactor environment will impact cell growth, metabolism, death, cytotoxicity, and so on. Notably, this information isn't just useful for early process development; it can also influence process optimization and scale up with simulations that show if your process is robust enough to perform well in a commercial manufacturing setting.
Another tool offered by Sartorius is BioPAT® Process Insights, which has been specifically designed to help Sartorius bioreactor users improve their scaling – and encourages the in silico exploration of new scaling approaches, using empirical models. Process Insights complements Cell Insights.
How does Sartorius account for useability when designing new digital tools?

SYR: Many analytical tools are perceived by bioprocess scientists to be too difficult to use (requiring a mathematical or data science background). And that has limited adoption – even though the amount of knowledge gained by using these tools can substantially transform process development without the need to change existing lab set ups.
At Sartorius, we wrap the advanced, computational engines of analytical tools in an intuitive user interface with guided workflows, so that non-data modelling experts can perform the analysis themselves and gain knowledge easily. As part of our UX design, we collaborated with different organizations. These are products designed by process scientists for process scientists!
TM: Traditionally, data scientists have played a crucial role in developing and applying computational models in bioprocessing. However, with new advancements in technology and, more organizations are starting to realize that you no longer have to be a data scientist or modeling expert to use these tools. That said, it's essential to note that while barriers have lowered, having a strong understanding of the underlying biologics and principals of bioprocessing remains valuable in interpreting results, making informed decisions, and troubleshooting issues. Companies taking a multidisciplinary and collaborative approach to digitalization projects are definitely ahead of the curve.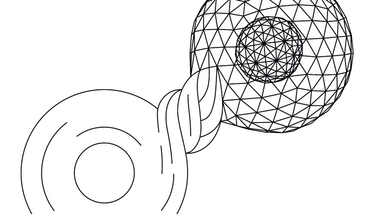 Receive content, products, events as well as relevant industry updates from The Medicine Maker and its sponsors.