Manufacture
Advanced Medicine
Two Steps Forward; More Steps to Go
Viral vector manufacture has come a long way, but the story is far from over
Angus Stewart | | Interview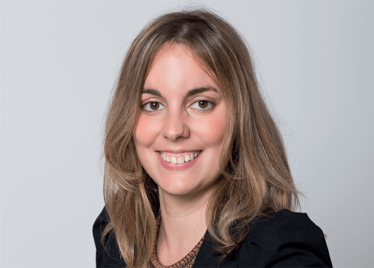 Natalia Elizalde is Business Development Director at VIVEbiotech, a Spanish CDMO specializing in the manufacture of lentiviral vectors for gene therapy. We spoke about the hurdles her field has already cleared, and those that lie on the road ahead.
How would you summarize the challenges of viral vectors?

There are several challenges to overcome. These include increasing the productivity of producer cells, enhancing performance so that the ratio of functional to total particles is increased, and improving the recovery and purity of the final product. On top of that, all of this must be done in a well-controlled and highly automated production system while adhering to well-established international standards.
What has been achieved so far – and what continues to vex the industry?

I'd say that much progress has been made in recent years. This is especially apparent when we look back to the 2D production platforms of not so long ago, whose parameters could not be finely tuned. Manufacturing in bioreactors has come a long way. In addition, the downstream processes have improved, the recovery is much higher, and we now get purer and more concentrated samples.
The analytical characterization of bioproducts is also much more developed. Greater harmonization among the various regulatory agencies has allowed us to better understand the characteristics of the lentivectors produced.
At present, we are working on better-producing cell lines and on optimizing several steps of the manufacturing process – aiming to improve both titer and purity in the final product. We also want to make further improvements in the automation and industrialization of processes for producing lentiviral vectors at a commercial scale. This would help us do a better job addressing some highly prevalent diseases.
To what extent is money a problem?

I don't think it will be a limiting factor. Many CDMOs have obtained significant investments that should cover the cost of the necessary improvements I mentioned.
However, the cost of these therapies must still decrease significantly so they can be made available to a much larger population. That's why it is key to continue enhancing the efficacy of the final product, not only by scaling up the process, but also by improving the performance of every single step. This is how we can bring down the cost per patient.
How are manufacturers working to overcome these challenges?

Regarding the upstream processing steps, VIVEbiotech is working on a few different areas, including avoiding retro-transduction in producer cells, genetic modification of cell lines to improve their productivity, modification of helper plasmids, different collection protocols for harvesting, and enhancing transfection.
Likewise, we are optimizing downstream processing to achieve much higher recoveries with elevated purity, which has an impact on the transduction of target cells.
In reference to analytics, the development of ad hoc analytical assays for each lentiviral vector is increasingly common.
Are any technological advances on the horizon?

Yes, undoubtedly. There are two key advances. The first is automation; the second is the potential for greater customization of each manufactured lentiviral vector batch. The latter would involve – but not be limited to – different pseudotyping strategies, specific producer cell lines, and analytical methods.
How will viral vector manufacturing and gene therapy look in five to 10 years' time?

The advanced therapies market is growing exponentially. We expect more commercial therapies to be approved, more prevalent diseases to be treated, and more applications of viral vectors to emerge. To achieve success, we'll need more automated processing to boost the cost-effectiveness of the processes. All of this will result in a much higher number of patients treated with gene therapy.
Receive content, products, events as well as relevant industry updates from The Medicine Maker and its sponsors.