Manufacture
Bioprocessing - Upstream & Downstream,
Analytical Science
The Future of Biopharma Analytics
Smarter, simpler mass spectrometry, on-line PAT, and multivariate data analytical tools – what lies ahead for biopharma manufacturers when it comes to downstream analytical tech?
Stephanie Sutton | | 6 min read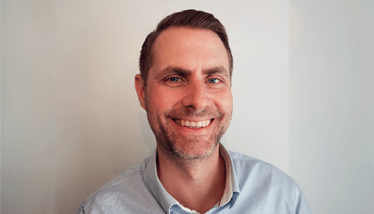 Featuring Magnus Wetterhall, Global Marketing Manager – Bioprocessing, Waters Corporation
What type of analytical data is important for downstream manufacturing of biopharmaceuticals?

Downstream manufacturing is all about purifying the drug substance molecule into a final drug product that is effective and safe to administer to patients. Analytical tools that provide information on the purification process to remove both process related impurities (buffer and host cell components, leachables, and so on) and product-related impurities (for example, aggregates and fragments, misfolded and mistranslated product, wrongly modified variants of the products) to the acceptance levels of the filed and approved process/product are essential. Tools and data are also needed to follow the drug substance throughout the purification process – not only to ensure that the product is present after each purification step, but also to adjust input levels, such as load volumes and times, into the next step. Finally, of course, the end-product – the drug substance itself – must be analyzed before it can be approved for release to patients.
What are the biggest analytical advances of the last decade?

Well, because I am an analytical chemist by training and a passionate mass spectrometrist, I would say that the adoption of comprehensive analytical tools, such as liquid chromatography (LC) and mass spectrometry (MS), into process development and manufacturing is a significant milestone. Of course, the implementation of new and better performing in-line analytics, such as multi-angle light scattering and Raman spectroscopy are also fundamental milestones. Finally, I would also mention the implementation of multivariate data analytics and quality-by design (QbD) approaches to be important advances.
What are today's most powerful analytical tools and approaches?

Perhaps I am biased, but this question only has one answer for me: mass spectrometry is both extremely selective and universal when it comes to applications and measuring molecules. It is sensitive, accurate, and gives both quantitative and high-resolution structural information in one and the same analysis. It can also be readily combined with various separation techniques that provide further information of the critical product and process parameters needed. All of these are fantastic features of mass spectrometry, but the one thing that tips the scale for me is that MS directly measures the target molecules of interest. Nothing can beat that. Many other technologies are indirect and, therefore, not as specific.
Although I am a dedicated MS fan, there are some drawbacks and limitations when applying MS in bioprocessing. First, it is not an in-line process analytical technology (PAT). It is still today often applied at-line or off-line (although great efforts are being made to implement MS as an on-line PAT for bioprocessing). Traditionally, many people think of MS as complicated and for highly-skilled operators. That perception is currently shifting with more automated and easy-to-use instrumentation that is designed to be fit for purpose.
Another limiting factor of MS is that it is a rather expensive technology – but this too is changing as more fit-for-purpose and simpler instrumentation is commercialized.
Are there any other barriers to wider adoption of MS or LC-MS-based PAT?

The understanding, acceptance, and maturity of the industry to adopt MS into their processes is a barrier, but this is beginning to change. Here, I want to highlight the work and effort of regulators, such as the FDA and EMA, to encourage and drive the industry to adopt MS and LC-MS. The reason for the regulatory interest is twofold: first, PAT delivers more and better information for developing newer, more robust manufacturing processes. Second, it makes it possible to release safer treatments to patients faster.
The end benefits of MS and LC-MS-based PAT far outweigh any existing barriers to the adoption of these techniques. At Waters, it is our task, as technology providers, to innovate and develop automated, easy-to-use, robust, high performing, and affordable MS solutions to lower those barriers of adoption even further.
As the industry moves to continuous manufacturing for biologics, how do analytical needs change?
Continuous manufacturing of biologics means that there are now hold up times or intermittent downstream purification steps in the process, implying that deployed PAT should provide continuous data. Thus, real time monitoring is a requirement for continuous manufacturing. Real time monitoring is only possible with in-line and on-line PAT solutions. The industry is not at this point yet. We have seen proof of concept for continuous manufacturing, but the solutions are still not mature enough for large scale manufacturing adoption.
We will get there; it is just a matter of time!
What other significant challenges do biopharma manufacturers face when it comes to analytics?

One challenge I want to highlight is the shortage of skilled personnel. For me, it is worrying, and it makes me sad that the natural sciences, such as chemistry and biotechnology, are not as popular as in the past. The demand is great, and bioprocess and biologics manufacturing have grown almost exponentially over the last few decades, but it is still difficult to find skilled and properly trained personnel. Some of that can be addressed with automation and analytics, but they will not, and should not, replace having skilled personnel at your manufacturing facilities.
Other important challenges for manufacturers are security of supply, sustainability, and reducing pharmaceutical development and manufacturing times and costs. It can seem a bit paradoxical, but I am convinced that making the investment in more comprehensive and expensive PAT technology will, in the end, save both time and money. Multi-attribute-based PAT will provide greater manufacturing insights and facilitate faster process development, driving higher manufacturing efficiency. This, in turn, will reduce the risk of batch failures.
And what about analyzing data? What potential is there here for further advances?

The potential for further advancing data analytics is massive. We need to implement multivariate data analytical (MVDA) tools to process and get the best outcome from multiplex and comprehensive LC-MS. Being able to use MVDA tools to correlate process inputs with product outputs will greatly enhance the development and manufacturing of biologics and pharmaceuticals. Other data analytical tools for design-of-experiments have proven to be extremely valuable for more efficient process development. One major driver is to combine the advanced PAT and data analytic tools in integrated and automated platforms that are straightforward to use for non-experts.
What does the future of analytics look like?

We're just starting to explore a vast ocean of possibilities in which agility, continuous operation, real-time monitoring, and digitalization will play important roles. This will necessitate the increased use of robust and reliable high performing in-line PAT and on-line solutions.
I can't predict the future – but the trends are pretty clear. We are moving towards more comprehensive in-line and on-line PAT that will enable real-time monitoring and release. MS and LC-MS based solutions will play a vital part in these developments. We will also see plug-and-play automated solutions for on-line aseptic sampling, sample processing, and analysis at point of need. There is a need for fit-for-purpose PAT that is easily integrated into control system software platforms to achieve true real time process control. All of these technologies, solutions, and workflows must be easy to use in the hands of operators and compliant and compatible for the regulated manufacturing setting.
Receive content, products, events as well as relevant industry updates from The Medicine Maker and its sponsors.