Manufacture
Contract Manufacturing Services,
Contract Development Services,
COVID-19,
Facilities,
Vaccines,
Business Practice,
Supply Chain
Weathering the Storm Together - Part 2
We spoke with five CDMO gurus to find out how the outsourcing sector has coped during the pandemic and the leading role that CDMOs have played during these troubling times. In part 1, we focused on the direct impact of the pandemic; now in part 2, we delve into other sector trends, including the increased demand for mRNA expertise.
Stephanie Sutton | | Longer Read
The Gurus
Elliott Berger, Chief Marketing Officer, Catalent
Gary Butler, Vice President, Commercial Operations Europe at PCI Pharma Services
Jennifer Cannon, Senior Vice President and Global Head of Lonza's Mammalian Biologics Business Unit
Chris Conway, President, Research and Development at Curia
Michael Isele, General Manager at Recipharm's Wasserburg facility
Want to know what our gurus had to say in Part 1? Read it here.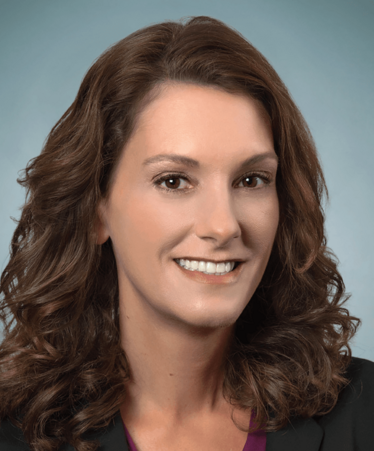 What types of services/projects do companies generally prefer to outsource?
Conway: It can be anything across the board. Right now, there is a lot of focus in biopharma companies on the "next generation" of biopharmaceuticals – whether it's mRNA and lipids, drugs for rare and orphan indications, cell and gene therapies, or highly potent products. Often, expertise for these emerging fields cannot be found entirely within pharmaceutical companies. Additional capabilities, capacity, and know-how can, however, be found in CDMOs.
Butler: The outsourcing services market is extremely diversified, with a wide range of services available. Whether a customer chooses to outsource or not will generally depend on their size, business model, and the stage of the medicines lifecycle they are engaged in. Outsourcing initially began with customers wanting to focus on their core business and looking for CDMOs that complement internal capacity or capability. Today, clients are increasingly looking to work with partners who bring technical expertise with capabilities that are not duplicated in house
Cannon: Some companies may choose to outsource development or manufacturing that require very specific know-how or technology, such as bioconjugation/ADCs, live biotherapeutic products, or services targeting their specific drug product needs.
There is a lot of focus in biopharma companies on the 'next generation' of biopharmaceuticals – whether it's mRNA and lipids, drugs for rare and orphan indications, cell and gene therapies, or highly potent products.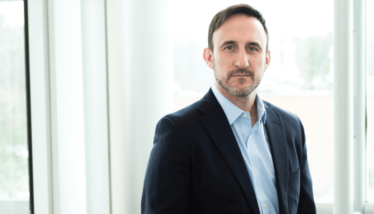 Has the pandemic increased demand for CDMOs who can work with mRNA?
Conway: One major positive effect of the pandemic is the successful development and utilization of mRNA vaccines. These vaccines have proven to be safe and effective, with substantial advantages in development time and production scale. This opens the door for more mRNA products. We have seen a significant number of new therapeutic programs that are based on mRNA and lipids, which is encouraging CDMOs to invest in new expertise to deliver end-to-end solutions for mRNA developers.
Cannon: The pandemic definitely sped up the development and testing of mRNA-based vaccines. With proven efficacy of mRNA vaccines against COVID-19, the potential of this new modality has been fully unlocked and we should now expect new programs that target other infectious diseases arising soon; for instance, influenza, Zika, rabies, or even more complex targets, such as malaria and HIV. These developments will certainly create more demand for CDMO services.
Isele: I agree. Demand for mRNA-specialist CDMOs has increased considerably as a result of the pandemic. Nevertheless, there are few CDMOs with this capability, and this lack of supply is causing a bottleneck for development projects. In addition, a lack of specialist equipment and consumables is further restricting capacity.
Many CDMOs with mRNA expertise are currently investing in their production to meet increasing demand. They are also working with suppliers to improve security and reliability of specialist consumables and other materials to meet customers' future mRNA development needs.
Berger: Before the pandemic, there were some CDMOs that had experience at certain stages, such as plasmid DNA or fill/finish, but few had the knowledge or the capacity to perform most of the steps in the manufacturing process. For example, mRNA requires highly specialized assays and analytical testing to properly characterize the molecule. However, interest in the field was growing and – thanks to the success of the mRNA-based COVID-19 vaccines – there are now considerable safety and efficacy data available. The numbers of mRNA programs undergoing preclinical studies and entering the clinic are increasing significantly – for infectious diseases, such as COVID-19 or influenza, and also for other indications, such as oncology and pulmonary or cardiology diseases. CDMOs with flexible capacity and the expertise to handle mRNA programs were very successful in helping COVID-19 vaccine developers to quickly scale production, and are now the best-positioned partners to support demand in this rapidly growing and evolving pipeline.
Demand for mRNA-specialist CDMOs has increased considerably as a result of the pandemic.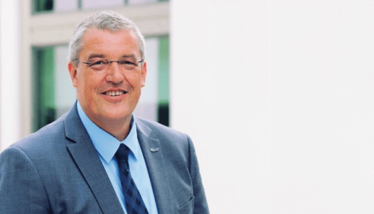 Collaboration has been crucial during the industry's pandemic response; do you think the pandemic will influence more pharma companies to see their CMOs and CDMOs as true partners rather than just service providers?
Cannon: Absolutely. And we also need to consider that the rate at which drugs are being launched by companies that have never had a commercially approved product on the market has tripled in the last decade – and these companies need good partners to help them! The investment risks associated with the development and licensure of these products, together with tight manufacturing timelines, are best managed by parties working collaboratively, rather than by any individual company.
Butler: There has been significant development of the customer/ CDMO relationship over many years. A partnership team rather than more traditional buyer/supplier working relationships is typically providing more value to customers and their CDMO partners. The pandemic response has demonstrated that those CDMOs with the ability to solve problems, innovate and show speed of response are true extensions of the customer team.
Isele: The race to develop and roll out effective COVID-19 vaccines worldwide has demonstrated the benefits of collaborating with expert development and manufacturing partners. Vaccines were developed, trialled, and commercialized in record time!
I think (and hope!) we will see pharma companies working more closely with CDMOs on development projects in the future, and that CDMOs will be brought on board earlier so that they can offer their insight into key project challenges. In addition, I expect to see pharma companies in the future seeking out CDMO partners who can support them throughout the development and commercialization process, as a way of streamlining and integrating the supply chain – minimizing cost and complexity.
Berger: To expedite development and supply, innovators and their partners had to take certain commercial risks as they scaled up COVID-19 therapy and vaccine programs. There are considerable disincentives for taking such risks, but hindsight shows that if we are to reduce the timelines associated with pharma and biopharma programs without compromising quality and regulatory pathways, measured risk does have a place. This may stretch from commencing work before contracts are signed, through to procuring resource, talent, or capital equipment without the security that a development and manufacturing partner will immediately see a return on that spend. Our industry cannot take chances that could jeopardize patient safety, but with experience – and by working closely with partners – CDMOs have shown that they can respond quickly and safely to global challenges. I am hopeful that this experience and the partnerships that have been forged throughout these most challenging of times will see the evolution of longer-term collaborative working practices.
Conway: Partnering with a CDMO that can support manufacturing scale up at a commercial level has become more important as companies grow their pipelines. Increasingly, I think pharma companies are also waking up to the fact that contract partners can be very knowledgeable about new technologies and new ways of making use of data. Ultimately, partnering with a good CDMO enables agility, speed, efficiency, and quality.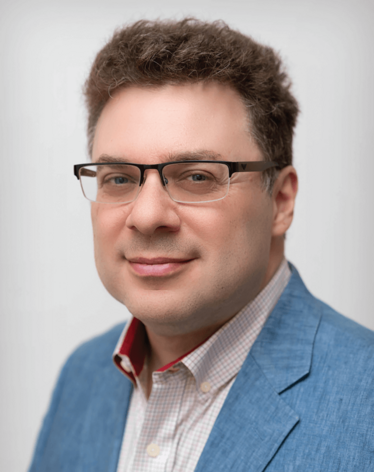 What trends do you expect to shape outsourcing in 2022?
Cannon: I see significant trends to increase manufacturing speed. In addition, customers are increasingly looking for long-term capacity security ahead of launching new products – and this goal is impacting the way we are structuring deals with our customers.
There are also other trends affecting the biopharma industry as a whole, such as the rise of new and more complex modalities being developed (and outsourced). There is also a move to greater automation and new technologies, such as AI and machine learning – which are even being used to develop new therapeutic platforms. Given the rate of new technology emerging, I think we can also expect to see faster technology maturation and adaptation.
Isele: As the pandemic begins to wind down, I think we will see the production of COVID-19 vaccines transform into a seasonal manufacturing campaign. It is unlikely that we will see COVID-19 vanish as an infection. To meet the demand for boosters, CDMOs will have to maintain some capacity dedicated to vaccine production.
Berger: We foresee outsourcing rates continuing to rise because of the growing pipeline in advanced modalities in cell and gene therapy, as well as other biotherapeutics, the growth of emerging biotech companies, and niche small molecule technologies. However, COVID-19 will continue to play a critical role in the global surge and rapid utilization of biologic drug substance and drug product capacities. Right now, much of the world remains unvaccinated and the risk of variants remains, so it remains likely that there will be ongoing demand for drug substance and fill/finish capacity for COVID-19 vaccines and therapies.
Cell and gene capacity will also remain in demand, and expertise in this area will continue to be important, as the technology looks to be improved in terms of manufacturing yields and integrated upstream and downstream processing, including in the supply of critical materials, such as plasmid DNA.
Butler: It is likely that the demands of the pandemic, with priority given for capacity to the need to respond to COVID-19, has resulted in build up demand in non-COVID-19 supply chains. But we are also expecting COVID-19 booster programs, so needs will have to be balanced.
Growth in biologics and increased complexity in medicine delivery devices with patient adherence technology will also present demands on outsourcing. CDMO capabilities, technical knowledge, and competence will need to increase to accommodate these demands.
The pandemic response has demonstrated that those CDMOs with the ability to solve problems, innovate and show speed of response are true extensions of the customer team.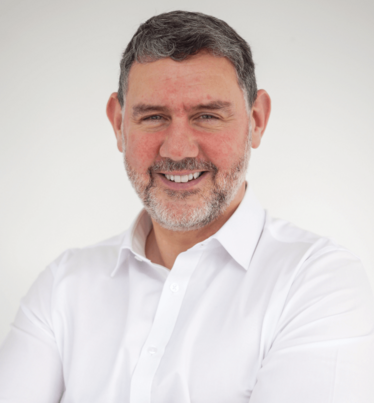 Receive content, products, events as well as relevant industry updates from The Medicine Maker and its sponsors.