Manufacture
Contract Manufacturing Services,
Contract Development Services,
COVID-19,
Facilities,
Vaccines,
Business Practice,
Supply Chain
Weathering the Storm Together - Part 1
Much praise has been lavished on pharma companies for quickly developing effective COVID-19 vaccines, but big pharma rarely works alone. CDMOs tend to fly under the radar of the general public, but their efforts have been absolutely crucial in our collective pandemic response. Here, we ask five CDMO gurus how they reacted to COVID-19 – and how the pandemic will shape the future of outsourcing and collaboration.
Stephanie Sutton | | Longer Read
The Gurus
Elliott Berger, Chief Marketing Officer at Catalent
Gary Butler, Vice President, Commercial Operations Europe at PCI Pharma Services
Jennifer Cannon, Senior Vice President and Global Head of Lonza's Mammalian Biologics Business Unit
Chris Conway, President, Research and Development at Curia
Michael Isele, General Manager at Recipharm's Wasserburg facility
Back at the very start of the pandemic, what concerns were you hearing from customers? Were companies complacent about the future?
Cannon: There were concerns at the time about travel and supply chain disruptions, as well as more general worries that the pandemic would present significant challenges for the industry in terms of timelines for preclinical work, IND filings, clinical trials, LA filings, product launches, and commercial supply.
Customers were not complacent; they were keen to know specifically what measures their CDMO partners were taking to secure supply chains and ensure delivery from manufacturing sites. We provided many assurances to customers and had to take new measures to further secure supply long term.
Butler: Looking back at the outset of the pandemic from today's viewpoint, I don't think many customers or suppliers were contemplating the extent and duration of the impact we have experienced. At the time, concerns being expressed were primarily on supply chain security and the robustness of business continuity plans (BCPs), which CDMOs were expected to have in place. I suspect if we had tested these plans against the scenarios of infection rates, extensive lockdowns, travel and transport restrictions, workplace furlough, and the rapid move to homeworking, most would have fallen a little short of readiness! I don't think this was a demonstration of complacency; perhaps more an unrealistic expectation on what BCPs can have in terms of full response plans already laid out. The CDMOs that have had most success throughout the pandemic are those that have proven their ability to respond at speed to clients' changing needs as the situation developed. It has been crucial for CDMOs' customer-facing teams to maintain frequent contact with clients – and continuity plans proved to be reliant on agile response teams.
In my view, the pandemic has accelerated discussions around reshoring and rebalancing supply chains.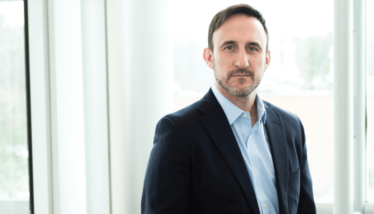 Conway: Supply was the major concern. With China's lockdown occurring early in the pandemic, many pharmaceutical companies were very concerned about their supply chains and whether they could source from China. Those CDMOs with robust supply chain management were able to survive the disruption. We relied on resources at our 23 sites across three continents, as well as the global supply chain supporting these locations. Existing efforts to dual-source from different geographies and establish suitable stockpiles also helped – and, in my view, the pandemic has accelerated discussions around reshoring and rebalancing supply chains.
Speed was another concern that quickly became apparent. Whether it was vaccine research and development, COVID-19 treatments, or drugs in the pipeline, CDMOs were under pressure to work very fast. And we no longer had the luxury of months-long contractual obligation discussions!
Berger: We also received early concerns about China. Because the virus was initially perceived as a regional issue in China, customers had questions about supply chains and how reliant they were upon materials from China and other countries that were affected early.
We quickly mobilized working groups to look deep into our supply chains and identify potential areas of risk. And that meant going beyond the top-tier bills-of-material and our immediate supplier network to understand what – or who – they were reliant on, to consider any and all risks throughout the chain. Even a shortage of minor parts or a key consumable had the potential to affect production of important medicines, so together with procurement specialists working at a cross-company level, we set up local "war rooms" to analyze and mitigate against any foreseeable shortage of materials, including consumables and additional PPE.
As the virus spread, concerns about materials having to cross borders and local travel restrictions grew. And when the world began to realize the enormity of the pandemic, thoughts turned to longer term supply and the continuity of operations. CDMOs are an integral component in customers' supply chains – and so had to make decisions that balanced employee safety with the need to act as a trusted and reliable business partner.
Isele: Communication was important from the very start – even before we realized the extent of the disruption. We communicated with all of our customers from the outset about the state of our supply chain and our stock of raw materials. And we continued to communicate with our customers globally on a monthly basis as the pandemic went on, updating them on supply forecasts, while ensuring that we alerted them to any issue in materials or consumables supply that could impact on manufacturing. High transparency was crucial in providing customers with confidence in a CDMO's ability to continue to support them.
When did the reality of the pandemic start to hit? And how did this affect CDMO workloads?
Cannon: The reality hit us all almost immediately. We had to rapidly build and expand manufacturing capabilities and supply chains to support our customers. We worked to deliver on the increased demand across all our business areas, from small molecules to biologics and cell and gene technologies, to increase our development service capacity and activities to enable the development and manufacturing of new COVID-19 treatments and vaccines.
I do not think the global response to COVID-19 would have been anywhere near as effective without the CDMO industry being as flexible and collaborative as it has been.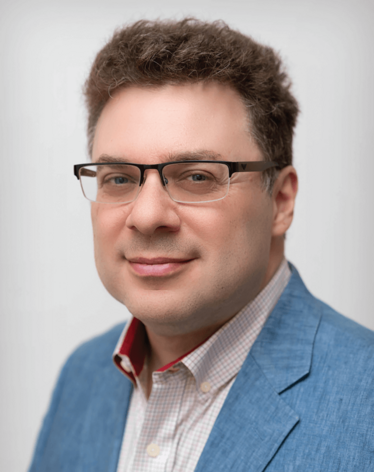 Berger: Our clinical supplies business is often a bellwether for change, and was the first part of the company that had to creatively address multiple logistical challenges to make sure that investigational medicinal products continued to reach clinics, and that trials were not affected.
Elsewhere in our network, the company was positioned well, from both capability and capacity standpoints, to become a "go-to" partner for COVID-19 programs and vaccines. We had already initiated an expansion at our Bloomington, Indiana, facility to increase fill/finish capacity, and had recently acquired an experienced large-scale launch facility in Anagni, Italy; it would later become a European center of excellence for vaccine fill/finish.
But operations could not continue without a highly skilled workforce. In addition to protecting their safety at work, we had to take additional steps to provide alternatives to public transport for commuting, and helped when employees' faced issues providing care for family members.
I do not think the global response to COVID-19 would have been anywhere near as effective without the CDMO industry being as flexible and collaborative as it has been.
Isele: I think that, for many CDMOS, the first issues to arise were delays in the arrival of PPE, including cleanroom clothing, mouth and face coverings, disinfectants, gloves, and other items all critical to maintain an aseptic environment within cleanroom areas. The next challenge was a shortage of primary packaging material to meet additional pharmaceutical demand. Both shortages were exacerbated by delays in exporting and importing caused by COVID-19 restrictions at international borders.
A third issue that many CDMOs had to contend with was the implementation of shift work groups to create "social bubbles." These were crucial to avoid unnecessary employee contact to limit the spread of COVID-19 and to minimize the number of people having to self-isolate in the event of a positive COVID-19 case.
All of this did affect productivity. But we mitigated the disruption as quickly as possible by diversifying our supply chains for PPE and packaging to identify more reliable, robust, and local sources. We also invested in production lines to minimize the impact of reduced employee numbers on site.
Butler: I would point to the onset of lockdowns; that's when the traditional ways of working had to change quickly. We had to rapidly establish global priorities of ensuring staff safety, whilst also ensuring continuity of supply to patients. Ensuring the safety of our workplaces increased workload due to the need to ensure COVID-19 secure controls were properly designed, risk assessed, implemented, and monitored. It was a huge effort, but it was essential to allow the business to continue operating as normal as possible to meet the needs of customers.
Conway: For us, the effect was fairly immediate. As lockdowns occurred across the globe, CDMOs – like virtually every other industry – needed to make adjustments and find new ways of working to meet obligations and join the effort to find solutions to COVID-19. At the outset, we established a cross-functional task force that met daily to evaluate the current situation, provide guidelines, establish policies, and communicate updates regularly to the global organization, while interfacing weekly with our executive leadership team. Our communications reinforced our commitment to put employee health and safety first.
As for our facilities, we took a very conservative, data-driven approach to staffing essential laboratories and facilities; people worked from home, where possible. Because we were able to socially distance, move to dual shifts at most sites, and provide the proper protective equipment and sanitization measures, we were able to maintain our workloads and meet customer needs. We continue to stay the course and, because of that, our absenteeism due to COVID-19 has been minimal throughout the pandemic. The ancillary benefit is that all of our sites have stayed open and productive.
In addition, many CDMOs continued to invest in their capacity throughout the pandemic, enhancing the efficiency of existing lines, and introducing new ones.
Has there been enough CDMO capacity to cope with the surge in demand?
Isele: I would say yes. Demand surged for products to support COVID-19 therapy, but at the same time demand for products to treat other conditions decreased because healthcare providers (HCPs) across the globe were prioritizing treatment of COVID-19 patients. In simple terms, the shift enabled many CDMOs to switch production on many of their lines to the processing of COVID-19 treatments without impacting on their ability to meet demand.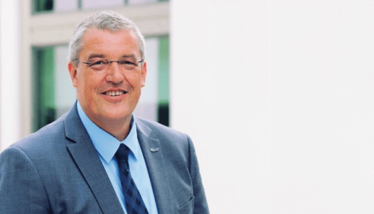 In addition, many CDMOs continued to invest in their capacity throughout the pandemic, enhancing the efficiency of existing lines, and introducing new ones. These efforts were essential in providing the capability to ramp up production – of both COVID-19 treatments and therapies for other conditions – further if needed.
Berger: In an ideal world, the industry would have had the people, supplies, and facilities with spare capacity, ready and waiting to take on the challenges of the pandemic. However, the reality is that this would have been expensive and inefficient, so Catalent – and the CDMO industry in general – has had to work in parallel to maintain constant supplies of existing medicines, while rapidly introducing new capabilities and capacity to meet the need for new treatments and vaccines against COVID-19.
Financial strength has proven important, as has a willingness to invest "at risk" to upgrade facilities and install equipment without firm orders or any guarantee that programs would receive regulatory approvals. Our actions have included initiating around-the-clock shift patterns alongside accelerating investments in strategic capacity, including the procurement, installation, and commissioning of new fill/finish and packaging lines. Together with our partners, we've taken steps that the company would probably not have considered during "normal" times, including the hire and training of thousands of additional people, and airlifting entire lines across to reduce transportation delays.
Even before COVID-19, the growth of biopharmaceuticals, together with other new modalities undergoing research and development, necessitated an increase in capacity – not just in manufacturing but also in allied infrastructure (for example, cold chain handling and storage and distribution to support clinical trials). Many CDMOs were investing in capacity before the pandemic.
Whether there has been demand for the supply of existing medicines as therapies or for new vaccines, the capacity has been created and deployed.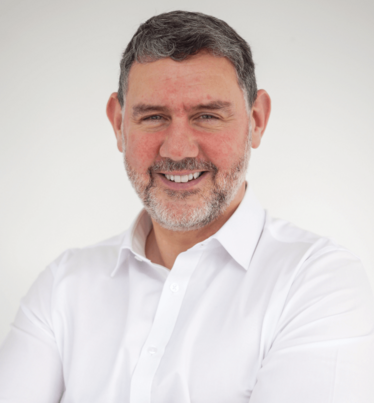 Butler: The entire life sciences ecosystem responded remarkably to the pandemic – mainly thanks to the capabilities developed over many years in an increasingly complex environment made up of both large and small pharma companies, CDMOs, service providers, equipment manufacturers, consultants, and regulators. Clearly, redundant capacity was not simply waiting to meet the demands of a pandemic! But whether there has been demand for the supply of existing medicines as therapies or for new vaccines, the capacity has been created and deployed.
What other issues have CDMOs faced during the pandemic?
Cannon: The entire industry experienced an increased demand for single-use equipment for biologics manufacturing. And that led to longer lead times for many critical single-use materials – and the need for mitigation plans to ensure manufacturing timelines are not impacted. Other issues include pressure on pricing caused by a robust increase in funding within the biopharmaceuticals market, coupled with demand for access and affordability.
Isele: Another challenge was managing personnel remotely. As with other sectors, CDMOs have limited the number of onsite staff to essential personnel only, with many office-based team members working from home. The sector has had to adapt ways of working to accommodate this hybrid model, ensuring employees continue to have the support they need to work effectively, even when some are working remotely.
The implementation of hygiene rules above and beyond stringent cleanroom requirements on factory floors has also been crucial. Supporting employees to maintain high hygiene standards as they move around and away from production lines has been an important part of limiting the spread of COVID-19 within production facilities.
Another challenge has been maintaining the same high level of communication with both customers and suppliers, all while working remotely. Many companies have needed to take steps to establish effective virtual communications channels.
Aside from the pandemic, what other trends are shaping the outsourcing landscape?
Other issues include pressure on pricing caused by a robust increase in funding within the biopharmaceuticals market, coupled with demand for access and affordability.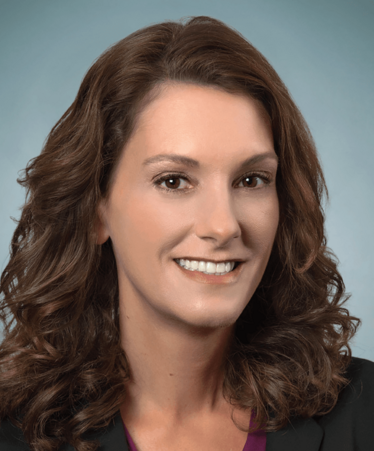 Cannon: Generally speaking, the trend of building in-house manufacturing capacity is changing, and we see more drug developers focusing on the drug pipeline instead. The customer base for CDMOs has experienced a shift away from traditional "big pharma" companies to more emerging and small biotechs, whose products now comprise nearly 80 percent of the total development pipeline.
With an increased therapy success and maturation of technologies, there is a significant growth in the field of mammalian biologics. Apart from that, an increased focus on improving efficiencies, titers, and time to delivery means that companies are implementing innovative technologies and bringing process intensification and continuous manufacturing into their practices.
Conway: I expect that we'll continue to see industry consolidation amongst CDMOs. It could be similar to what we've seen with CROs, where niche players are acquired to expand capabilities and deliver scale.
Butler: The increased need for speed has become clear. The ability to achieve speed in the outcomes of clinical trials or the outcomes of establishing new product supply is an increasing expectation that customers have of their CDMO partners. Having standardized ways of working across the CDMO business with multiple sites and client interfaces is fundamental to ensuring speed can be achieved reliably and in compliance.
Another trend that has been evident for some time is the increasing expectation for outsourcing service providers to extend their service offerings; for example, integration up and downstream of the core capabilities offered to reduce the interfaces for the client – and increase the ability to form long term strategic partnerships. By doing so, CDMOs increasingly act as the bridge between customers' medicines and patients.
Berger: The industry has seen a surge in emerging pharmaceutical companies, not only in early development but all the way through the cycle, including commercial launch. This boom was fueled by increased access to funding from public markets, private equity, and venture capital backed firms. These companies outsource more, as they are unlikely to have manufacturing capabilities in-house or the depth of knowledge needed in other key areas, such as regulatory compliance or analytical testing. Larger customers have also focused more on new modalities, and required more help from partners than they would have for more established manufacturing platforms, where they reduced investment. As a result, the overall outsourcing rate has steadily increased over the last few years.
Drug discovery and R&D has yielded a wide range of promising new drugs, but challenges exist in commercializing candidates into commercially-viable products. With the emergence of so many new modalities – from mRNA technologies to allogeneic and autologous cell therapies to gene therapies to CRISPR to microbiome enhancing treatments – the industry will be hard-pressed to integrate development and commercial manufacturing scale capabilities. The challenge, which we have witnessed and overcome for the introduction of other new therapies, will be in transforming concepts into real medicines that can be produced at an appropriate scale and cost.
How did our gurus see out the storm to its end? Read on in Part 2 to find out!
Receive content, products, events as well as relevant industry updates from The Medicine Maker and its sponsors.