Manufacture
Quality & Compliance
The Only Constant Is Change
The Greek philosopher Heraclitus would have (most likely) agreed that QC and QA labs must be prepared for changes
Stephanie Harden | | 5 min read | Practical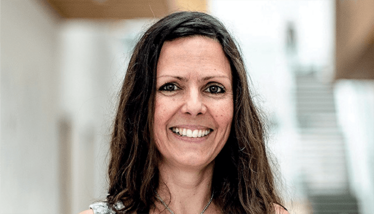 Constant evolution in QA and QC is required to keep up with regulatory changes, while continually embracing quality management and the concept of a quality culture. Often, this evolution can be supported through the adoption of modern technologies. The benefits of adopting new technology are numerous – including increasing competitiveness – but many labs continue to resist the need to update instrumentation and processes for as long as possible.
Interestingly, some long-established quality practices can also hamper change and modernization – the result of the lack of flexibility to update registered procedures. For example, SOPs are often instrumentation-specific, so making changes to validated analytical methods and re-registering them can be hugely disruptive, costly – and seen as unjustified by the QA unit and senior managers.
But this ignores the high costs of not embracing change and innovation. Numerous pharmaceutical companies have investigated and quantified the errors in their lab, typically finding that around 50 percent of mistakes are caused by human error (1). Companies can often go on to find that they can reduce the human error rate by 30–40 percent by identifying and addressing the root causes.
The key, therefore, is to build an effective change management structure. It is important to recognize where changes are needed, prioritize change, and help make change work for you, rather than happen to you.
Putting the 'c' in cGMP

Change initiatives within the pharma industry often cut across different geographies and cultures, which adds to the complexity of adopting new approaches or techniques. Even with an effective change management system in place, adopting new approaches, new ways of working, or innovative technologies takes time. And it is perceived as even more challenging if the proposed changes are not already supported or advocated in existing regulatory guidelines.
However, regulators in the pharma industry often encourage innovation. Heather Longden, Independent Regulatory Compliance Consultant, says, "The regulators are far more open to looking at a continuous improvement program, provided it is done correctly."
According to Longden, it is important to remember that the 'c' in cGMP stands for 'current.' "Look at continuous manufacturing innovation. Everyone thought it was a good idea, but people were reticent until it was cleared and fully endorsed by the regulators," says Longden. "If they had just followed the 'c' in cGMP, and used critical thinking to evaluate throughout the process, they would have had it in place much faster."
Rob Hughes, Company Director at Rob Hughes Associates, agrees. Hughes successfully managed real-time release of a new tablet manufacturing process while at a global biopharmaceutical company, and found that involving the regulators early allowed the team to get ahead of the curve. "They were really committed, even suggesting aspects that we could do differently to make the scheme a success," he explains. "We were able to fully integrate the QC testing into the manufacturing stages, which meant we could remove the end product QC testing. The regulators could see this had an immediate and clear impact on the supply chain and thus release into the market."
The bottom line? Any change must prioritize the patient. "When changes are made following a rigorous change management process, the supply of products for the patients is accelerated and any potential risk to the patient is minimized," says Hughes. "The regulators prefer to think of the patient first."
Staff buy in

At the start of any project – if only to get the green light from senior management and lab workers alike – ROI needs to be considered. ROI can be either direct or indirect. Danielle Kehoe, Production Manager at Waters' Wexford site, says, "There can be lots of indirect savings: ensuring quality is maintained, protecting data integrity, and ensuring compliance."
In the experience of Paul Daley, an administrator for Waters' NuGenesis Lab Management System, getting "buy in" for changes from staff relies on transparency about the need for change, as well as the processes and potential impact of change. "We implemented NuGenesis at our Wexford site because we were having problems with physical storage, which was impacting our productivity and data integrity," he says. "As we started to make the shift to electronic notebooks, we involved our end users in the development process – it helped the team see the direct impact."
Kehoe agrees. "People are always going to be interested in how their day-to-day job is going to be made easier," she says. "In the Wexford case, the electronic filling out of documentation meant we weren't able to proceed with incorrect information – and that reduced the amount of QC review we needed."
Making staff part of the change process can also have a positive impact from a data integrity standpoint. Daley says, "It helped raise awareness of the accountability aspect of ALCOA+ data integrity principles – and even people who weren't comfortable with change could see a tangible benefit."
Though successful change management centers around the decision makers, input from those at the grassroots level should be encouraged. "Those working in the lab often have great ideas about how they could change things, and we need to capitalize on those ideas," says Hughes.
Managing change

The costs and risks of poorly managed change are very high – especially in pharma. Often, a failure to get staff on board with the changes being made is one of the biggest barriers. "Finding a way to uncover the fears of people in your organization and then demonstrate how you would mitigate them will help you address not only the actual change, but the implementation, adoption and acceptance of that change," says Longden.
When planning change, understanding the problem being solved solve, winning hearts and minds internally, and measuring the impact of the changes are just some of the important aspects to consider. Thanks to the trend towards more progressive regulation in the pharma industry, the barriers to introducing new technologies and approaches are lower than ever, and for progressive organizations the path to improved quality and safety, greater manufacturing efficiency and lower costs is clear.
Receive content, products, events as well as relevant industry updates from The Medicine Maker and its sponsors.
P Nethercote, S Harden, "Error Mitigation in Pharmaceutical Quality Assurance and Quality Control," Innovations in Pharmaceutical Technology (2022). Available at: https://www.iptonline.com/articles/error-mitigation-in-pharmaceutical-quality-assurance-and-control