Anthony Fauci
The Power List 2015
---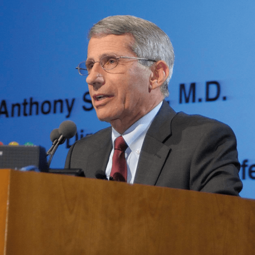 Anthony Fauci
Director, National Institute of Allergy and Infectious Diseases, USA
Role
Anthony has served as Director of NIAID for over 30 years and oversees an extensive portfolio of research to prevent, diagnose and treat infectious diseases, including HIV/AIDS and other sexually transmitted infections, influenza, tuberculosis, malaria and potential agents of bioterrorism. He is also the long-time chief of the NIAID Laboratory of Immunoregulation, and serves as one of the key advisors to the White House and Department of Health and Human Services on global AIDS issues, and on initiatives to bolster medical and public health preparedness against emerging infectious disease threats. He has been instrumental in US efforts to fight the ongoing Ebola outbreak in West Africa, and quell public panic over the handful of cases in the US. Still regularly treating patients despite his heavy workload, he recently helped treat a US healthcare worker who contracted Ebola in Sierra Leone.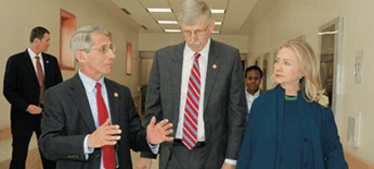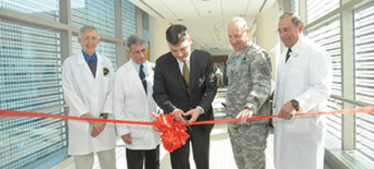 Research
Anthony has made huge contributions to basic and clinical research on the pathogenesis and treatment of immune-mediated and infectious disease. Achievements:
Helped pioneer the field of human immunoregulation by making important basic scientific observations that underpin the current understanding of the regulation of the human immune response.
Developed effective therapies for formerly fatal inflammatory and immune-mediated diseases such as polyarteritis nodosa, granulomatosis with polyangiitis (formerly Wegener's granulomatosis), and lymphomatoid granulomatosis.
Developed highly effective strategies for the therapy of patients living with HIV/AIDS.
Continues to devote much of his research time to identifying the nature of the immunopathogenic mechanisms of HIV infection and the scope of the body's immune responses to HIV.
Selected Awards
Presidential Medal of Freedom
National Medal of Science
George M. Kober Medal of the Association of American Physicians
Mary Woodard Lasker Award for Public Service
Albany Medical Center Prize in Medicine and Biomedical Research
Robert Koch Gold Medal
Prince Mahidol Award
38 honorary doctoral degrees from universities in the US and abroad.
Judge's comment "Dr. Fauci's work with infectious diseases, both in the US and in the developing world, has saved millions of lives. His work demonstrates that all sectors of society are important, and that work with under-represented populations can have truly amazing outcomes."
---