Kiran Mazumdar-Shaw
The Power List 2015
---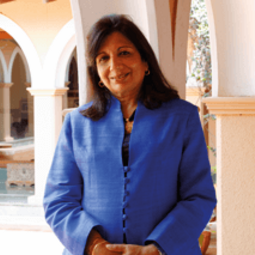 Kiran Mazumdar-Shaw
Chairperson and Managing Director of Biocon, India
From a tiny start-up company launched in 1978 with seed funds of Rs 10,000, Kiran has grown Biocon into a leading biotechnology company
You started out as a Master Brewer; how did you end up a biopharma entrepreneur?
I found that, as a woman, I wasn't very welcome in the brewing fraternity. When I was looking for a job people actually told me that it was high risk for them to hire a woman because it will be difficult for their all-male management to deal with me. I wanted to prove people wrong about the perceptions they had about hiring a woman. An opportunity arose in an entrepreneurial role to set up a biotechnology company in India, and the rest is history!
How have things changed for women in science today?
Today, things are very different and there has been a huge acceptance of women all around – in the workplace, as professionals, as entrepreneurs, and as business leaders. For example, eight of the top ten banks in India are headed by women.
What excites you about your work?
The kind of drugs we are developing are very exciting. For example, we have an oral insulin under development, which could be a huge game changer in diabetes management. I'm also really excited about our work with monoclonal antibodies, and the whole area of immunology. Depending on the success of our programs we could be a very, very different company in 5 years' time.
What have been your biggest impacts so far?
Biocon has already made a huge difference to diabetics through its affordable insulin, not just in India but across the world because it is available in many countries. We also have a number of other biosimilars in the pipeline. Recently we introduced the world's most affordable trastuzumab, for breast cancer. We have already taken two novel biologics from lab to market, one for head and neck cancer and other for autoimmune condition, psoriasis. I am personally very excited to be able to develop these affordable therapies for chronic diseases like diabetes, cancer and autoimmune disease, that enable greater access to otherwise expensive treatments, thus impacting global healthcare.
---