Mike Rea
---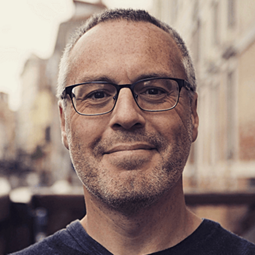 CEO and Founder, IDEA Pharma and Protodigm
Rea wears many hats within the pharmaceutical industry. Beyond his role at IDEA Pharma, he is also a contributor to several publications, Senior Fellow at the Milken Institute, an advisor to BioEthics International, and a Strategic Innovation Advisor at Nanoform. In 2020, he wrote Positioning Pharmaceuticals and developed the Pharmaceutical Innovation and Invention index in 2010.
What is the most interesting or little-known fact about you?
I hope there's a lot that's unknown, but something that was pivotal to my attitude to life, perhaps, was that I set up the UK American Football college league, after setting up the team at my university. It's big now, but back then there were only two teams. I also own a record label and foster dogs for charity.
What has been the biggest breakthrough in biopharma in recent years?
Probably the quiet revolution; so much attention goes to the molecules and science, but breakthroughs in engineering, manufacturing, clinical studies, IT, and other areas have enabled scaling and kinds of technology we'd have struggled with in decades before.
What one thing do you think could improve the pharma industry?
We need better decision making in development. Instead of "follow the science," it should be "follow the decision science."
If you weren't in the pharma industry, what would you be doing?
It's probably safer to stay here! But I have too many ideas for things I'd like to do (a great restaurant idea, dog rescue, a new music production concept!).
---