John Chiminski
---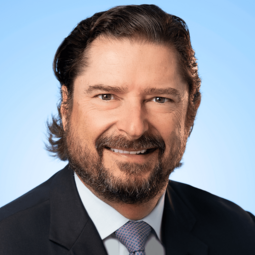 Chair and CEO, Catalent Pharma Solutions
In the more than 20 years Chiminski has spent at Catalent, he has overseen the company's strategy to help accelerate the small molecule development process and improve clinical outcomes. He became chief executive officer in 2009.
"We have learned that companies can act quickly in our industry, where timelines have previously been measured in years and decades. From contracts being put in place to secure capacity, from initial discussion to signed agreements in weeks, not months. In one case, we went from tech transfer to a released batch for a high-profile therapeutic in just ten days.
"When faced with the biggest challenge of our lifetime, Catalent partnered with government and industry to develop vaccines that saved lives and allowed people to get their freedom back. Going forward, I would like to see the industry being able to preserve this speed and recreate it outside of a pandemic by ensuring senior leaders are involved in decisions that can accelerate projects and contracts; making decisions quickly that balance risk alongside back up plans (such as building capacity/facilities with the flexibility to adjust designs if necessary); and having open collaborations, with more sharing partnerships and mutual risk taking.
"I think we have also proven that CDMOs are important, and our customers are including us in all manner of initiatives; for example, in COVID-19 response best practice sharing forums. This demonstration of integration and collaboration has helped the industry solve problems and avoid many supply-chain issues, and we will do all we can to continue in this way. Regulators have also been flexible and available, even adopting remote/on site hybrid inspections to support essential products."
---