Business & Regulation
Supply Chain
Cell and Gene Champions 4
We asked the field's greatest minds: "What improvements do we need to see in cell and gene supply chains?"
Angus Stewart | | 6 min read | Opinion
In our ongoing series, we give cell and gene therapy champions the opportunity to answer a question on a hot topic.
Do you want to vote on the next question? Sign up for our Cell and Gene newsletter to keep up with the champions, and get a weekly dose of advanced therapy news. Got thoughts on any of these answers? Let me know!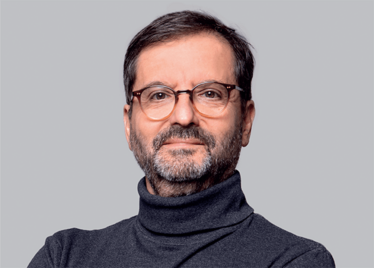 Miguel Forte of Bone Therapeutics says:

"Tech and talent – you can't have just one."
The supply chain is the route by which well characterized and functional cell and gene therapy products reach patients. It plays host to products ranging from very challenging (and now mostly outdated) single-patient, autologous therapies to large-scale cryopreserved allogeneic products for multiple patients. In all cases, three aspects remain critical for a successful supply chain – technology, process control, and readiness to manage the unforeseen.
We continue to see great developments in the technologies that enable the supply chain, but improvements are still needed. These include wider and less stringent cryopreservation requirements with the possibility of reduced necessity for lower temperatures and increased flexibility with local and point-of-care storage options.
Tight control and management of the supply chain process is vital for the quality of the product, and a general readiness to manage exceptional and urgent unforeseen circumstances remains critical. Well adapted processes and suitable operator talent are still necessary assets for a successful supply chain. It should work smoothly and mechanically but enable quick reactions to inevitable surprises.
In the near-future, more patient bed-side manufacturing technologies will be considered and developed and "micro supply chain" options will be needed. This area will certainly see growth.
Overall, it is always about the interface between the technology and talent and experience of the operators. We will need to develop both.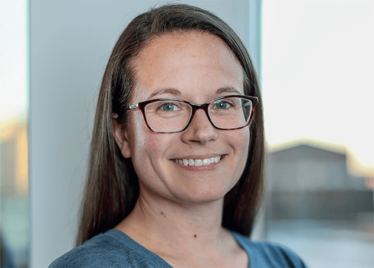 Joy Aho of Be the Match BioTherapies says:

"It starts at the start."
With the continual growth in the development of allogeneic cell and gene therapies, the sourcing of allogeneic cellular starting material is becoming an increasingly critical component of the cell and gene therapy supply chain. As these therapies continue to move into later clinical phases and approach commercial approval, there are many important considerations to ensure scalability and consistency in supply.
The industry needs a better understanding of optimal donor characteristics for these emerging cell and gene therapies. Many groups rely on a small number of "super donors" – smaller sets of donors whose donated material has been used successfully in manufacturing – to support their starting material needs. This is unlikely to provide a long-term solution for later clinical phases and into commercial approval, especially for the large indications being targeted by many of these therapies. For the sake of future scalability, it will be important to better understand and more easily test for these characteristics upfront.
Greater clarity and consistency in starting material testing needs would also greatly benefit current supply chains. For developers planning to distribute their therapies globally, differing regulatory requirements across the globe have led to complex testing needs for cellular starting material. In general, as seen with autologous therapies, finding areas to standardize around starting material collection without impacting critical quality attributes for a particular therapy will be essential to ensure scalability for manufacturing allogeneic therapies and access to the patients in need.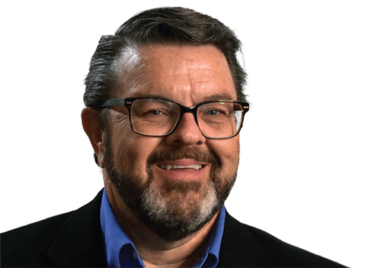 Bill Vincent of Genezen says:

"Brace for impact."
When predicting challenges that the cell and gene therapy industry would face in 2022, it was no surprise that many drug developers consistently identified supply chain issues as a big area of concern. In the years leading up to 2020, the global viral vector manufacturing capacity had expanded in response to increased demand for these advancing technologies. The onset of the COVID-19 pandemic then magnified the supply burden that manifested.
Increased demand for vaccine manufacturing supplies was seen worldwide, in parallel with supply transport and delivery disruptions. Additional issues stemmed from the reduced availability of raw materials, like fetal bovine serum (FBS), used in the upstream processing of many biologics.
With some items subject to a one-year lead time, developers and manufacturers came under further pressure to increase stockpiles or find alternative suppliers to prevent disruption. This challenge persists to date and is particularly prominent for projects at clinical phases, where speed is of the utmost importance for success.
Although those in the cell and gene industry are hopeful that supply issues will be resolved with the world coming out of COVID "lockdown," the impact of future global events will never be easy to predict – from natural disasters to new pandemics or conflicts. However, we can foresee that continued high demand for COVID-19 vaccines and growth in the cell and gene market will only add to future supply challenges.
To overcome these issues, a growing burden will be on suppliers to invest in manufacturing capacity and offset this bottleneck. By making all the necessary technical, quality, and safety information easily accessible, as well as being proactive in identifying potential solutions, suppliers could further ease the difficulties biopharma manufacturers face. If major suppliers do not adapt quickly, we can expect alternative competitor vendors to fill the void.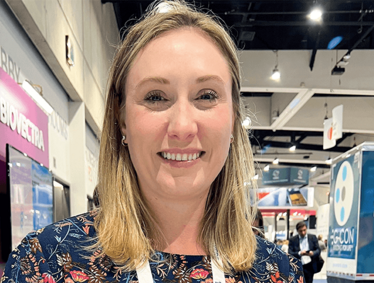 Jessica Madigan of BIOVECTRA says:

"Prioritize plasmids."
Perhaps the biggest supply issue for cell and gene therapies is a lack of reliable sources of GMP-grade plasmid DNA. The supply of pDNA – and, therefore, mRNA – is constrained by both manufacturing issues and short supply of consumables and starting materials. These constraints result in at least year-long lead times for pDNA made under GMP conditions.
The industry should adopt established manufacturing platforms that have been through the drug approval process for cGMP plasmid production. For example, plasmid manufacturing has not been designed and scaled to create a reproducible, reliable process for both alkaline lysis and purification. We need a large-scale manufacturing process that can lyse cells as quickly as possible to avoid the buildup of impurities. An optimized lyzing process would lead to higher yields by eliminating the need for additional purification steps with a goal of delivering shorter timelines and reduced manufacturing costs. Since the technology for plasmids and vectors is continuously changing, cGMP manufacturing will need to be flexible and supported by a supply chain and production capacity that can keep pace.
We need to see additional suppliers in the overall supply chain for critical starting materials and consumables to meet the demand of the many manufacturers who have invested in single use fermenters, only to be challenged by months-long lead times for filters, bioreactor bags, and diafiltration cassettes. Another good example of necessary improvements are the anion exchange resins used during plasmid purification to remove host cell DNA, RNA, and proteins. Currently, the best options for high specificity at large scale are low-capacity chromatography resins, requiring large columns and slow cycling times. The industry needs to develop higher capacity ion exchange resins to make purification more reproducible and decrease lead times.
These advances should help relieve the strain on supply that currently bottlenecks the cell and gene therapy market.
Receive content, products, events as well as relevant industry updates from The Medicine Maker and its sponsors.