Business & Regulation
Advanced Medicine,
Clinical Trials,
Contract Manufacturing Services,
Formulation,
Quality & Compliance,
Supply Chain,
Trends & Forecasts
Leadership in Times of Crisis
At the CPhI Festival of Pharma held in 2020, The Medicine Maker held a roundtable discussion featuring members of our previous Power Lists to discuss the challenges of leadership during these trying times. Below is an excerpt from the discussion. You can watch the full video at: tmm.txp.to/covid19video
Stephanie Sutton | | Longer Read
Meet the Experts
Nigel Langley
Global Technology Director, BASF Pharma Solutions
Cornell Stamoran
Vice President, Strategy and Corporate Development, Catalent Pharma Solutions
Bruce Levine
Barbara and Edward Netter Professor in Cancer Gene Therapy at the University of Pennsylvania
Miguel Forte
CEO of Bone Therapeutics and visiting Professor at the Lisbon University in Portugal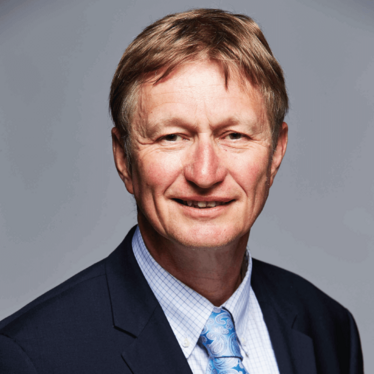 Stephanie Sutton: To start with, I'll ask our panelists to introduce themselves and provide an early glimpse of pandemic impact.
Nigel Langley: I'm the global technologies director for the pharma solutions business of BASF. Like everybody, I've had to adapt to a new way of working – at home, and virtually. As I usually travel a lot, this has been quite challenging, and it was especially hard at the beginning. I miss visiting customers and I miss going to conferences. That said, I think I've coped quite well with the new digital working culture, although life has been quite one dimensional for my family and myself, especially in lockdown.
Bruce Levine: My background is as a cellular immunologist, and I am the founding director of the cell and gene manufacturing facility at the University of Pennsylvania. I'm currently serving as the president of the International Society for Cell and Gene Therapy (ISCT). The most immediate impact of COVID-19 has been on the opportunity to meet, interact, and network with colleagues. I also used to have quite a robust travel schedule, but now I have a layer of dust on my passport and have been connecting in virtual settings. We are able to view scientific and medical conference presentations (some of them are better at facilitating than others), but it's still the spontaneous in-person networking – being introduced to someone, being able to brainstorm with people – that has been impacted.
Cornell Stamoran: I am head of strategy for Catalent, and founder and co-chair of our Applied Drug Delivery Institute. I have also been working from home – and I've learned a couple of things. First and foremost, I need to be more intentional about reaching out to stay connected to people in my network, whom I would normally encounter at conferences and other places – as the other panelists have mentioned. Keeping those relationships active and vibrant takes extra work.
Miguel Forte: I'm the CEO of Bone Therapeutics, which is a cell therapy company developing mesenchymal stem cell approaches, primarily for orthopedics. COVID-19 is keeping us on our toes and making sure that we deliver the best of ourselves. It has been challenging from both a personal and professional point of view. To add a personal flavor, a couple of my children were PCR positive. On the professional side, we've been able to manage ongoing activities by working primarily from home but still maintaining production. We can exchange information still, but it's much more difficult to exchange emotions and to engage person-to-person.
Bruce mentioned before that, at a lot of the meetings – even this one, we can still exchange information, but it would be more lively and engaging if we were on a stage and directly interacting with the audience. We have to do what we currently have to do, but let's not forget how we did it before. Let's aim to be doing it again. In the meantime, we need to keep businesses running, keep the activity running, and focus on delivering value for patients.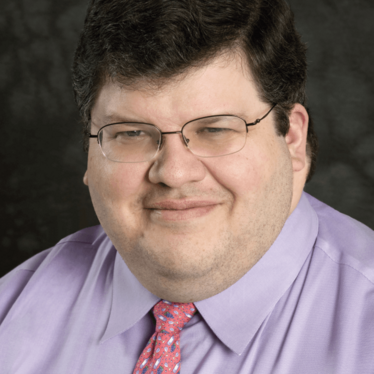 SS: Miguel and Bruce, you both work in the regenerative medicine space. How has this sector fared during the pandemic? How have your institutes and the ISCT coped?
BL: I can provide the perspective from an academic medical center. What's been affected most are the research laboratories. At the first peak, the university ordered a shutdown of all research laboratories. There was also a decrease in ambulatory visits and optional surgeries to make room for an expected surge of COVID-19 patients.
There was also an effect on enrolment of clinical trials. Patients either deferred or didn't want to come in. And principal investigators didn't want to continue enrolment if they weren't sure if patients would complete the screening, show up for the administration of the agent, or make follow up visits. But I have been told that commercial T cell therapies were fortunately unaffected.
With regards to the ISCT, we had to make a very rapid decision and pivot, because our meeting was scheduled to be in Paris at the end of May 2020. We identified a platform, and totally reconfigured our meeting from a four-day to a two-day virtual meeting. It was a learning experience! We received very positive feedback, but again some of the networking isn't what it would have been live in person in Paris.
MF: I chaired the ISCT commercialization committee up until our virtual annual meeting. It is an important forum where we normally gather to exchange information. This time, we took the opportunity to exchange information about COVID-19, the challenges we were facing, and how to manage. Interestingly, we used to do the commercialization committee meetings on the phone. We now do them on video. In a way, the creeping of this technology is now becoming standard on all distance meetings – that is a plus.
What became really challenging were the activities dependent on interaction with others face to face; for instance, clinical trials. Hospitals had been devoted entirely to managing COVID-19 and so we had to stop our company's studies. There has also been an impact on the health system. Because patients were not going to hospital, there are published articles on increased heart conditions and reduction on identifying new oncology patients. We're seeing side effects on the overall population in terms of other diseases because of the pandemic.
We also had another challenge because we were producing live cells for our products. We closed our research and stopped the animal studies, but we couldn't stop production. We were able to do shifts by implementing social distancing and protective measures, but all of this required a lot of adaptation and communication in our business.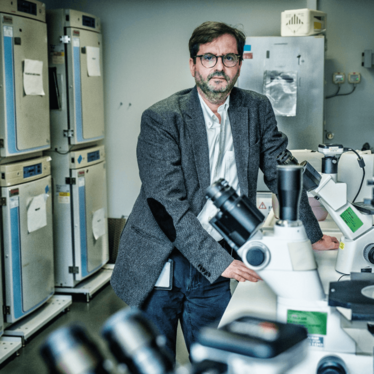 SS: Cornell and Nigel, how have your individual companies been affected by the pandemic?
CS: Just to connect to the last question, part of our offerings and our manufacturing network includes gene therapy and manufacturing in viral vector production. So, on the regenerative medicine side, we have continued providing clinical supply – and continue to do so now. We also hosted a live FDA inspection in June 2020, which may have been one of their first field inspections of the timeframe.
First and foremost, keeping our employees safe was the main priority, but many of our facilities produce essential medicines. We continued to operate. We looked after the people essential to manufacturing or operations, but everybody else transitioned to working from home. We also set up a task force to figure out our operating policies and approaches. And that's been very successful and continues to operate, led by a senior executive. Focusing on employee safety and on maintaining product supply for patients has been our focus.
I am also involved with the Controlled Release Society. Like the ISCT, we also had to take a conference that was a live, global annual meeting and convert it to a virtual session, which was a very interesting learning experience.
NL: The number one priority for BASF has also been the safety and wellbeing of all its employees, but also to keep production running. We didn't want to let down the industry in that respect, and I think that mission has really helped motivate the whole team. We also initiated a global COVID-19 task force. The purpose of the exercise was to assess the activity in the industry. Companies were repurposing drugs for COVID-19 therapy, developing antibody treatments, and, of course, developing new vaccines. We wanted to anticipate potential increases in demands for some of our ingredients, so that we could meet those demands. I think that task force was very successfully run. It was pretty frightening because at the beginning there were so many things that were being considered globally, and we were trying to tie that all together and understand it better. But it was a really good opportunity for us to focus on our customer needs in a much more concerted way.
SS: I'll also add that there were big challenges in keeping supply chains running and making sure patients were getting their medicines there were less flights and less opportunities to transport products around the globe…
NL: That's right. The other thing to consider is the resulting shortages. It was mentioned that some clinical trials were either being delayed or stopped, and the concern we were seeing was whether suppliers could keep pace with the needs of the whole industry with the uptake of COVID-19 cases and potential therapies for the disease.
We have a very large employee base – about 120,000 people – and it was initially challenging to set up so many employees with a home base and internet connectivity – and then keep those people connected and motivated. We had to work harder to communicate with people, just to check to see whether they were doing OK. One of the keys of leadership through a crisis or change is that you have to keep communicating and find more time for people. Connecting the teams with virtual happy hours and even virtual cooking sessions helped people socialize a little.
I'm also involved in the IPEC association and we've had virtual happy hours where we weren't talking about anything to do with the association – just trying to connect with people on a social level to keep the contact going. Things have improved since those early days, but we're not out of this yet.
CS: From a supply chain standpoint, we reviewed our customers' product forecasts and needs early on. We reached out to their/our vendors for API or other key components to make sure we had adequate visibility for inventory for the production needed for an extended period, so we wouldn't disrupt product supply.
And at the same time, we were also doing significant expansions through our operational network, including some that are relevant to providing fill-finish capabilities for vaccines and other things. We've also been working on the construction and the equipment side to make sure these things happen on schedule or faster than originally planned to make sure we can provide availability for our customers.
BL: On the supply chain side for the regenerative medicine sector, many companies depend on CDMOs for viral vector manufacturing and for manufacturing cell or gene therapies. I wonder and worry about the impact of vaccine manufacturing that may be going on at the CDMOs and how this will affect the timelines of companies in the regenerative medicine space.
CS: In many respects, the cGMP capacity for gene therapy is based in dedicated suites – usually for the companies involved. Because of that, those dedicated suites would remain dedicated to those customers and their products, and any transfection for viral vector-based vaccines would likely happen in other capacity, unless it was one of the same companies that wanted a trade-off between a non-vaccine based viral vector product and a vaccine.
At least that's my answer based on what I've seen and what I'm familiar with. If we're talking about development capabilities or other things, there could be some constraints.
MF: We saw quite a bit of demand for operators and space as vaccine activity ramped up. It did not necessarily impact us, but we clearly saw it around us. There are only so many hands available for certain jobs...
We had some challenges managing our studies and the clinical trial supplies to those studies during the first peak of disruption, but as we went back reinitiating those studies and back to some activity, namely in terms of flight and flow, we were able to normalize. We actually lost some material in one of the sites because of this; clearly, there was an impact, but it was a manageable impact. But if we translate our experience to the rest of the industry, then there is clearly an accumulated impact.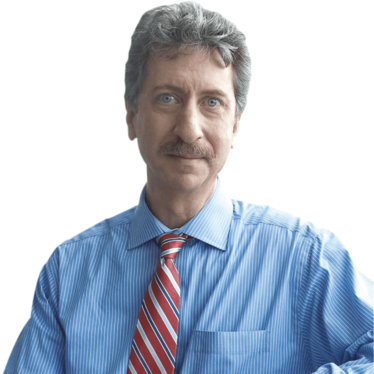 SS: When it comes to leadership, what do you think have been the biggest challenges?
BL: I'll start with a couple of personal challenges. In the summer, we had two severe storms, which knocked out the power to our house for two and half days each time. You can't very well do networking by video conference with no power! We solved that problem by installing a home generator. But in terms of ISCT, what I've tried to do is to have virtual networking in various regions.
ISCT is a global society active in North America, Europe, Australia and New Zealand, Asia, and South and Central America regions. I have requested to sit in on executive meetings with the leadership of each of those regions to stay in touch. We're going to be facilitating region-to-region interaction. In my communications to the society, I've also made a point of increasing my activity on social media. One of the bright spots of having these virtual interactions and virtual meetings, is the increase in democratization – and that's going to outlast this pandemic.
If we'd had an in-person meeting in Paris, there are people around the world that would not have been able to afford the travel and accommodations. Our 2020 virtual meeting was a truly global meeting where no one region had more than 50 percent attendance. I think we had much more attendance from China, India, and South and Central America than we would have for an in-person meeting.
That's an opportunity. The challenge is to maintain the same level of engagement in the future.
NL: We've been using web tools to get a "pulse check" of people. It is quite challenging to make connections, but I think we need to use all of the tools that are available. There are many different ways to connect.
As Bruce says, one of the positive things to come from the tools and technology is that they will make us more inclusive and offer better representation for all regions. And I agree that will continue once we get back to the pre-COVID-19 normal. I think there probably will be a hybrid way of communicating in the future.
CS: I would add from Catalent's perspective – and it's not just my own experience, but that of our leadership team – that communication has been important internally to keep our employees informed. We've gone to a model where certain senior leaders have weekly or bi-weekly virtual town halls. Second, I think it is becoming important to show the personal side of leaders. This can be harder to get through on some of these platforms, but it is also important. Simply reaching out to connect to direct reports, for example, or other people in the organization with more regularity than a normal busy schedule would usually permit has also been useful. In short, "over communication" I think has been very important for us.
Importantly, we have also been thinking a lot more about employees' mental health, including bringing in outside experts for some sessions – whether as part of our town halls or for other special sessions. It is important to think about how you manage mental health in situations like this.
MF: I agree. The important thing is to maintain communication; everybody found themselves at home with challenges, including managing personal issues, such as children and family, and being disconnected with colleagues.
We implemented several changes. For example, the leadership team met every day during the lockdown and we would review the situation and have a casual chat – to build team spirit and keep the flow of information going. We had virtual town halls, too. But the impromptu meetings were missing – when you bump into someone to pick up your coffee and you talk about a project.
And we've also continued to have discussions with potential partners. In short, we're making the business run, but we're not able to replicate full interaction – and I think that may impact subtle areas, like building confidence. We have to work harder and we have to think twice about our connections. If you overcome the challenges, you can achieve – at the very least – a significant proportion of your business needs while at home.
In short, it is possible to be successful at a distance!
Receive content, products, events as well as relevant industry updates from The Medicine Maker and its sponsors.