Business & Regulation
Advanced Medicine
Much in Demand
In conversation with Stephen Ward, Chief Manufacturing Officer at the UK's Cell and Gene Therapy Catapult
James Strachan | | Interview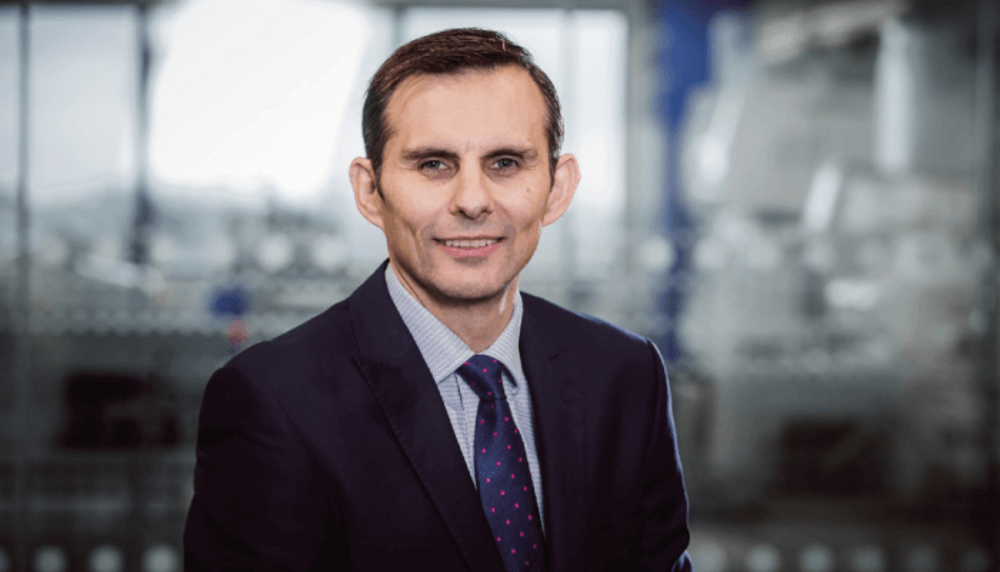 Why are new people crucial to the success of the cell and gene therapy industry?
There's a skills gap across the global cell and gene therapy industry today – everyone needs more skilled people. It isn't stopping companies starting or growing now, but it will restrict the growth potential of the industry over the next couple of years, unless something is done to remedy the situation. In the UK alone, the industry will need 3000–4000 new skilled recruits over the next four or five years to enable it to grow at the rate we think it can.
Which roles are most in demand? And how can the industry address the skills gap?
There are a number of hotspots in manufacturing, with quality assurance skills certainly in demand today. We know that companies want the majority of new staff to have industry experience, but we also know there aren't enough of these people in the cell and gene therapy industry to go around. So how do we square this circle?
Although there might not be enough workers with the exact skills required, there are people in other industries with an abundance of transferable skills. Companies might not think of poaching someone from the food sector, but food is a highly regulated industry, and someone who understands quality assurance for one sector should be able to apply it to another – with some training. The same goes for engineers (who are also in short supply). There are facility engineers in the automotive, robotics and semiconductor industries that are running highly complex processes, following detailed instructions in a routine way. They might not have biology PhDs, but these are the right transferable skills for cell and gene therapy manufacturing. As an industry, it's about boxing clever. We can't conjure highly trained staff with direct industry experience out of thin air. Taking workers with the right transferable skills from other industries – especially declining ones, as Netty England and Kit Erlebach said – will be the key to success.
How is the Cell and Gene Therapy Catapult addressing the skills gap?
In addition to attracting staff from other industries, the cell and gene therapy sector must also be willing to retrain the staff it already has, as the industry grows and develops new requirements. The Cell and Gene Therapy Catapult collaborates with universities to run training courses that allow professionals within the cell and gene industry (and students) to learn in-demand skills. For example, our aseptic manufacturing course, which we launched in collaboration with the University of Hertfordshire, teaches a mixture of theoretical knowledge and practical application. Students learn the principles and operational aspects necessary for aseptic manufacturing of cell and gene therapy products (in line with European regulatory guidance), as well as what is practically involved in running a state-of-the-art cleanroom facility (1).
The University of Hertfordshire is close to the cell and gene therapy cluster we've built in Stevenage (where the CGT Catapult manufacturing center is located). And similar courses could be rolled out in collaboration with universities adjacent to the other cell and gene therapy clusters across the UK.
Does it make sense to look at the skills gap for the advanced medicine industry as a whole, or do the cell and gene parts have different needs? 
There are plenty of similarities: both cell and gene therapies are new, advanced medicines – and so they are part of the same "story." And many cell therapies have a gene modification step, which involves similar skills and has similar bottlenecks. There are also a lot of similarities in terms of how to control and automate data. But there are some important differences too. For example, autologous therapies are patient specific and require parallel, multi-batch capabilities, with very intensive supply chain management considerations for consumables and for the transport of patient material. It's almost like an Amazon Prime operation where everything is meticulously tracked to ensure nothing goes wrong. Gene therapies are more analogous to traditional batch processes. The gene therapy industry is perhaps where the biologics industry was several decades ago – the major challenges being how to purify, harvest and characterize a product. It, therefore, has a great deal to learn from the biologics sector and its employees.
However, I believe, paradoxically, that the biologics and small molecule sectors will end up learning from autologous cell therapies – and the skills of its members. The sector is rapidly learning how to deliver personalized medicine at an increasingly large scale, where the patient is the focal point of the supply chain. I can see the next generation of small and large molecules also being far more personalized than we've seen in the past. Those sectors will be looking to autologous cell therapy engineers and scientists for tips, as they'll be the ones with the skills to make personalized medicine a reality.
Why has the UK emerged as a leader in the CGT space?
The UK is one of the premium centers for cell and gene therapy primarily because of the skills base we have in the R&D community. But we've also managed to create a connected ecosystem, from research through to manufacturing and delivery. I think one of the advantages we have in the UK is that we're quite a densely populated country, which enables connectivity within the sector and allows for things to happen quite quickly – with the Catapult network acting as a lever. In addition to filling the skills gap, the UK needs more investment into new companies with proper capitalization. And that's where the US really comes into its own. That said, I think the UK does fare well on the investment front when compared with the rest of Europe. The real challenge for the UK cell and gene therapy sector will be making sure our SMEs reach a commercial inflection point and then, when they do, giving them good reasons to keep operations in the UK.
Ireland's cell and gene therapy industry serves as an interesting comparison. Ireland's National Institute for Bioprocessing Research and Training (NIBRT) has been successful in delivering a skills agenda for Ireland's booming biopharma manufacturing economy – and I can see Ireland replicating this success for the next wave of advanced medicines. But one major challenge for Ireland is that, despite their strength on the manufacturing side, they don't have the same R&D capabilities as the UK. Companies in the cell and gene therapy space that have invested in an R&D team want close links with their manufacturing teams. The two cannot be separated easily in this space and there's a lot they can learn from each other. The UK may have an advantage there. But it isn't a zero sum game. I think there's great potential to learn from each other and to collaborate to help the advanced medicine industry thrive on both isles!
What would you say to someone considering a career in the advanced medicine sector? 
I would simply ask whether they want to be involved, on a daily basis, in translating science into cures – because that is the potential of this medicine. We're not only managing disease, but providing life-changing and even life-saving therapeutic benefit to patients. It's also a fascinating field to be involved in. The basic science is one thing but we're also seeing rapid innovation in manufacturing, with digitalization and artificial intelligence ready to change how we deliver these therapies. We're going to need disruptive thinkers and a new generation of people coming through for the cell and gene therapy industry to reach its full potential.
Subscribe to The Medicine Maker Newsletters
CGT Catapult, "Supporting progress of cell and gene therapy industrialisation with new aseptic manufacturing course" (2020). Available at: https://bit.ly/3ePtuvZ
About the Author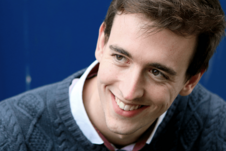 James Strachan