Business & Regulation
Business Practice
Time to Shine
Rare diseases do not readily grab the attention of the pharma industry, but more companies are beginning to take notice. As interest slowly grows, what considerations must be made?
Maryam Mahdi | | News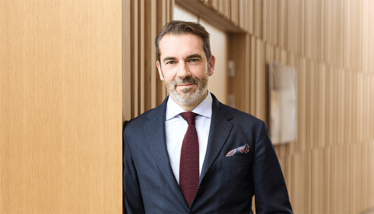 Unmet need. The term can – and has – sparked many, many conversations within pharmaceutical circles. How do we identify and fill areas of unmet need? Is the industry doing enough to cater to patients? What lessons still need to be learned to improve outcomes?

These discussions should be beneficial for all stakeholders. Among the sea of people awaiting treatment options are those living with rare diseases. And although these illnesses affect niche patient groups, collectively the numbers are significant; some reports suggest that over 300 million people live with a condition that falls under the rare disease banner (1). As the dialog deepens, so too must the industry's understanding of these diseases.

"There are approximately 7000 different rare diseases, with 95 percent lacking treatment options," says Ludovic Helfgott, Executive Vice President and Head of Rare Diseases at Novo Nordisk. "Even when treatment is available it is often suboptimal. There is a huge burden of care waiting to be addressed."

With such a varied patient landscape to contend with, companies need a multi-pronged plan of attack – and it's far from easy. For Helfgott, who spoke to us about Novo Nordisk's Rare Disease division earlier in the year, the answer is to take a focused yet flexible approach. Although some companies may prefer technology-led broad R&D plans or, conversely, focus on one particular disease indication, Helfgott argues that veering to one of these two extremes will not result in substantial benefits for patients.
Planning for success

"Companies must understand that they can't be all things to all people when it comes to rare diseases," Helfgott says. "An effective strategic plan should ensure that resources and talent are not spread too thinly. If core therapeutic areas are kept in mind, companies can create better R&D timelines and commercialization plans. That said, there needs to be a degree of flexibility in the product development process. A candidate for one indication may also be beneficial for something entirely different."

In 2019, Novo Nordisk embarked on a mission to transform its Biopharm division into its Rare Disease business unit. Choosing to focus on the rare blood and endocrine spaces meant that the company could draw on existing expertise to drive their R&D efforts. "When it came to the reimaging of our rare disease arm, we knew that it would be best to hone our existing biological knowledge," says Helfgott. "We are fundamentally a company that focuses on serious chronic diseases. By harnessing our resources and talent, we were well placed to identify the indications with the most clinical relevance."

With a solid understanding of the pathophysiology behind a variety of diseases, including hemophilia and growth disorders, the team has invested in technology platforms to further drug development efforts. One such example was the company's acquisition of Dicerna in 2021. The biotech, which focused on the development of RNAi therapeutics, had previously collaborated with Novo Nordisk to develop candidates against non-alcoholic steatohepatitis (NASH), diabetes, cardiovascular disease, and obesity. "Dicerna also had late-stage assets that targeted rare renal diseases, which bear a great deal of similarity to the rare blood diseases we were investigating," says Helfgott. "In acquiring these products along with their technology platform, we were able to introduce a new level of flexibility to our pipeline – while using these newly acquired assets to target existing areas of interest."

Although a flexible strategy is important for making headway in rare disease R&D, the current state of the market means there is still plenty of room for companies to grow and thrive. With plenty of room for exploration, testing, and future success available, Helfgott believes that businesses must take the time to learn more about the technologies available to help create patient-centric solutions.
Lessons yet to learn

"The pharmaceutical market is always changing. So, regardless of the disease indication a company chooses to focus on, there are always lessons to be learned," says Helfgott. "The challenge for those in the rare disease space is finding the right intersections and opportunities between the diseases we choose to investigate and the technologies at our disposal."

With everything from gene therapies, stem cell research, monoclonal antibodies, and RNA therapies on the table, companies will have to make wise decisions when it comes to their pipelines. According to Helfgott, the almost infinite number of possibilities can make it difficult for companies to navigate the space – but this shouldn't be a deterrent to entering the field.

"Choosing a select number of diseases to target is key to success in the rare disease arena. If a team works on a handful of indications, they are less likely to feel overwhelmed and can maintain a positive trajectory as they discover and develop new drug entities and products," he says. "But it's also important to appreciate that the patient (and those who support them) want more than just a medicine; they want a holistic solution to the challenges they face."

An approach that includes the development of new policies that ensure that future scenarios that may possibly affect people living with rare diseases are accounted for. "Providing the level of transparency necessary to create a comprehensive solution is likely to result in unsustainable spending for some businesses," Helfgott says. "In the rare disease space, we're constantly aiming to be long term partners to patients; companies may have to evaluate their current ability to provide this level of care to patients." That said, he also believes that the pharmaceutical industry's close relationships with its stakeholders will help ease some of the challenges experienced.

"The pharmaceutical industry's rare disease awakening isn't happening independently. Regulators and payers are also sitting up and listening to the concerns of patients, and they are more willing than ever before to respond to their needs," says Helfgott. "That's where we need to do a better job of explaining why it's worth thinking hard about new ways of making payments, as well as creating diagnostics and collecting real-world evidence."

Helfgott believes that, while companies are engaging in conversations with regulatory bodies and investors, they should also continue to work towards product commercialization.

"Though each rare disease affects a relatively small number of people. When we look at the sheer number of children, adults, and older people affected by these diseases, it's clear how many lives are affected," says Helfgott. "The majority of these patients are waiting for pharmaceutical support. Though it is important that we continue to talk about this issue, we, as an industry, must take action. There is still so much we can do and so many lives waiting to be improved."
Receive content, products, events as well as relevant industry updates from The Medicine Maker and its sponsors.
S Nguengang Wakap et al., "Estimating cumulative point prevalence of rare diseases: analysis of the Orphanet database." Eur J Hum Genet. 28, 165 (2020). https://doi.org/10.1038/s41431-019-0508-0