Manufacture
Small Molecules,
Drug Discovery,
Business Practice,
Profession
Celebrating Small Molecule Drug Development
Innovation in small molecules is alive and kicking! We look back on key interviews and opinions from 2021 Power Listers.
The Medicine Maker Power List 2021 showcases the inspirational and influential scientists working to advance drug development and manufacturing across three categories: Small Molecules, Biopharmaceuticals, and Advanced Medicine. Read the full list here!
Many of our 2021 Power Listers have previously contributed to The Medicine Maker through articles or interviews. To celebrate the launch of our new list, we look back at key quotes from those in the Small Molecule category.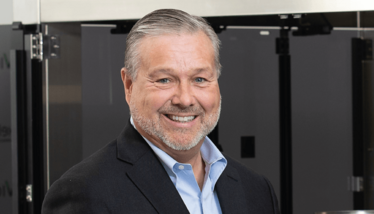 Martin VanTrieste
Global Vigilance
Prior to Martin VanTrieste taking up the CEO role at Civica Rx, we had the opportunity to speak with him about Rx-360 and the importance of securing supply chains.
"Even as we continue to improve our industry's defenses, criminals and unethical players will constantly be trying to think of workarounds. In particular, we need to beware of complacency. Our industry has had many recent supply chain successes and is now much better at screening and selecting suppliers. By sharing information, we have thwarted many criminal and unethical acts and implemented new defenses, but we must continue to be vigilant."
Matthew Todd
Sharing Is Caring
We interviewed Matthew Todd, Professor of Drug Discovery at UCL and founder of the Open Source Pharma movement, about the importance of open source and sharing research and science.
"The unfortunate public perception is that 'big pharma' is just money-hungry. To some extent, this is true – big pharma are companies and they are obliged to make money, but this is just the way that business model works, so to blame them for this is curious. But it is also strange that, generally speaking, this system is the only one that generates the medicines we use. There are going to be times when big pharma does a really great job, and there will be other times when it struggles to deliver. Alternatives are never a bad thing. This is why I like the idea of open source drug development – and why I founded Open Source Malaria, for example."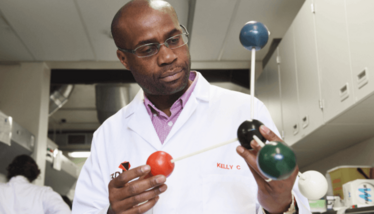 Kelly Chibale
If You Build It, They Will Come
The Medicine Maker has had the honor of speaking with Kelly Chibale on several occasions. Chibale is Neville Isdell Chair in African-centric Drug Discovery & Development, South Africa Research Chair in Drug Discovery, and Director, H3D, University of Cape Town, South Africa. H3D works to address some of the problems faced by the African Pharma Sector.
"Our aim is to produce medicines for diseases that predominantly affect Africans while also creating jobs and African-specific patient models, so the drugs used by African patients are tailored to their needs – improving patient outcomes. Too often drugs are developed abroad and introduced to African countries, despite never being tested in African people. Given the genetic diversity of Africans, that is an important commission, and I felt it important to address the issue through the center [H3D]."
Read about Chibale's career and motivations
"For too long, Africa has been viewed through the lens of afro-pessimism. It's time to rewrite the narrative."
Read the article Dispelling the (African) Myth
"Can African professionals be persuaded to pursue opportunities at home?"
Read the article Stemming the Brain Drain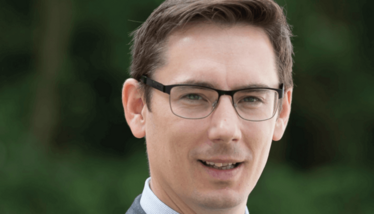 Ross T. Burn
From Big Pharma to New Green Horizons: Lessons Learned with Ross Burn
With just a three-day crash course in business finance under his belt, analytical chemist Ross Burn co-founded CatSci in 2010. He talked to us about surviving and thriving as a new company focused on process chemistry, alongside more recent moves into industry 4.0 and collaborations in the contract research space.
"The industry as a whole is becoming more environmentally conscious. The big pharma companies all have green metrics to which they try to aspire – in turn, that's putting pressure on CMOs and CDMOs, as well as the smaller companies, to follow suit. Over the next 5–10 years, I believe most companies will have good green metrics in their objectives."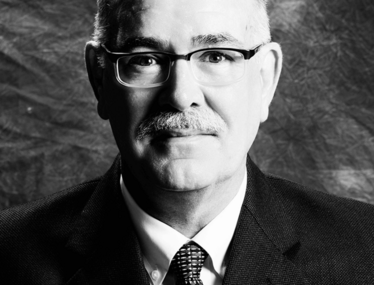 John Talley
An Instinct for Innovation
John Talley, Chief Scientific Officer at Euclises Pharmaceuticals, originally thought he might have a career in a greenhouse, until pharma innovation came calling… In this interview, he discussed his career as well as his joy for drug discovery.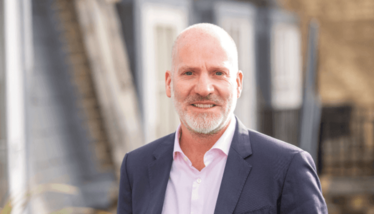 Will Downie
Getting the Job (Done)
In this interview, Will Downie told us about his career and the challenges of steering a business through the COVID-19 pandemic.
"It felt like the switch for the pandemic was flipped overnight! We'd all heard about the emerging virus but the situation escalated rapidly. There was no playbook to refer to and we huddled together as a leadership team to establish our priorities for the business, with our most important focus being the safety and well-being of our employees. We quickly put in place the measures and operating rhythm we needed to keep the company safe, maintain our quality standards, and look after the needs of our customers."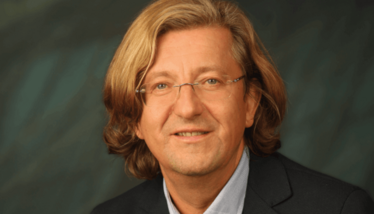 Johannes Khinast
The Only Science is Good Science
Johannes Khinast is one of the founders of the Research Center for Pharmaceutical Engineering (RCPE), Graz, Austria. We got the story behind the center.
"My personal prediction is that, maybe 20 or 30 years from now, we will have small molecules with the same selectivity and activity as large biomolecules. Biologics are very selective and can do amazing things, but they are also very expensive and sensitive, which makes them difficult to manufacture and transport. I think there is room for new modalities based on small molecules. Eventually, perhaps we can replace biomolecules with these new generations of small molecules… The pipeline for small molecules is still very good and there is a lot of innovation."
Receive content, products, events as well as relevant industry updates from The Medicine Maker and its sponsors.