Manufacture
Advanced Medicine
Cell Engineering, Meet Big Data
Big Data opens the door to "smart" cell therapies that remain inert unless triggered by cancer-specific protein combinations
James Strachan | | Quick Read
In September, researchers from the University of California, San Francisco, assembled a catalog of protein combinations that could be used to precisely target cancer cells (1).
In their latest study, they screened more than 2.5 million dual antigens and around 60 million triple antigens across 33 tumor types and 34 normal tissues, finding that dual antigens significantly outperform the best single clinically investigated CAR targets and also predicted that antigen triplets could offer "close to ideal tumor-versus-normal tissue discrimination for several tumor types" (2).
To demonstrate the potential power of the data, the team programmed T cells to kill kidney cancer cells expressing a unique combination of antigens called CD70 and AXL. Although CD70 is also found in healthy immune cells, and AXL in healthy lung cells, the engineered T cells were able to kill the cancer cells while sparing the lung cells.
Subscribe to The Medicine Maker Newsletters
R Dannenfelser, "Discriminatory Power of Combinatorial Antigen Recognition in Cancer T Cell Therapies," Cell Systems, 11, 5, 421-423. PMID: 32916097.
JZ Williams, "Precise T cell recognition programs designed by transcriptionally linking multiple receptors," Science, 370, 1099-1104. DOI: 10.1126/science.abc6270.
About the Author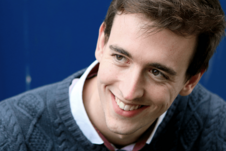 James Strachan