Manufacture
Advanced Medicine
Great Expectations
The pressure is on for cell therapy manufacturers to meet the expectations of patients and peers alike. Though the therapeutic potential is significant, companies will have to reckon with substantial challenges to see long-lasting success. Here, we speak to Dennis Williams, Senior Vice President at Adaptimmune, about the roadblocks and opportunities the sector faces and how the company is working to address them.
Maryam Mahdi | | Interview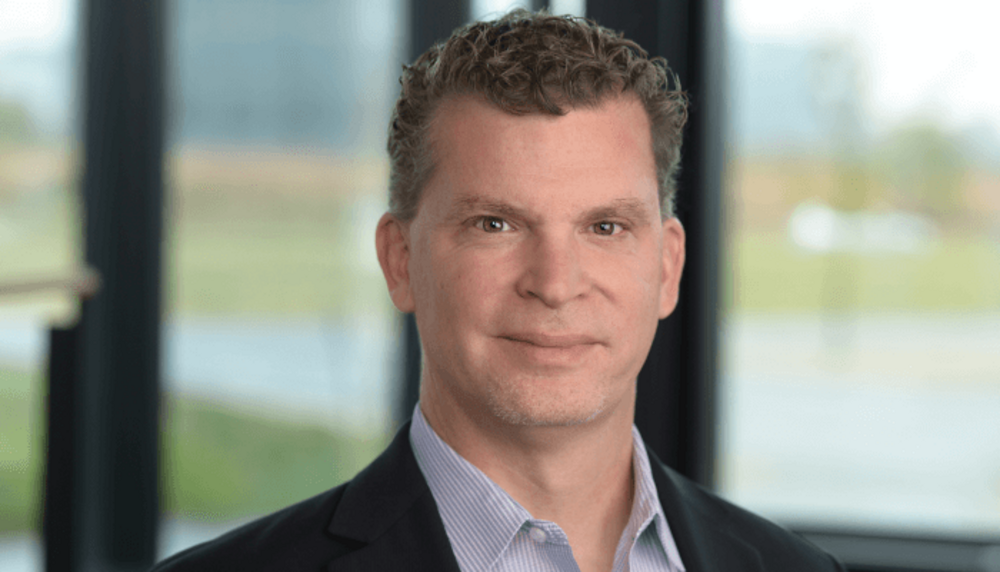 Why did you join Adaptimmune?
I first learned about Adaptimmune through a former colleague of mine at GlaxoSmithKline and instantly knew that I wanted to be involved with the company. I've always been passionate about finding therapies that will have a real impact on cancer treatment. The Adaptimmune team was working on cell and vector manufacturing, and the pipeline of drugs they had developed seemed to have real prospects. I wanted the gratifying experience of seeing hard work transformed into tangible results, so I decided to join them.
What role do immunotherapies play in cancer treatment?
For a long time, we had to rely on chemotherapies, radiation, and radical surgeries to address cancer. Though these regimens can be effective, they have limitations and are often taxing for the patient. Cell therapies, unlike more conventional treatments, can clear large, bulky solid tumors without interrupting patients' "normal" lives. When you think about it, the immune system fights cancer all the time – whether we realize it or not – so harnessing its power to address cancer only seems logical.
What challenges are associated with immunotherapy development?
One challenge is that we are using a patient's own T cells – harvested, shipped to a facility where they are re-engineered, and then sent back to the center where the patient is being treated. It's critical for the chain of custody to be robust enough for quick delivery because this ensures the quality of the product. We've managed to develop a supply chain system that allows us to deal with the complexity of this process, but there are other challenges that we are still working to address. For example, there can often be variability between patients' starting materials, which is something we are trying to understand better.
How do we ensure that our re-engineered T cells can effectively fight cancer irrespective of disease stage? We've been working on an "off-the-shelf" cell therapy platform that isn't patient-specific. This approach would allow a patient to access therapy more quickly since it wouldn't need to be harvested from their individual cells. We presented data at the American Society of Gene & Cell Therapy 2020, that demonstrates Adaptimmune's ability to produce T-cells from stem cells, and these engineered cells can kill tumor cells in vitro as effectively as control cells.
Are there many opportunities to expand cell therapy?
There are plenty! We currently have three products in our pipeline, but we are also working hard to figure out what enhancements may be best for our therapies. For instance, while our lead therapy is called ADP-A2M4 and is in a Phase II trial called SPEARHEAD-1 focusing on synovial sarcoma, with current plans to market this therapy in the US in 2022, we are also conducting a clinical trial called SURPASS with a product called ADP-A2M4CD8. This product enhances our MAGE-A4 SPEAR t-cell with additional CD8 "helper" T-cells to also act as "killer" T-cells, giving them dual function in the immune system's response to fighting cancer cells. Based on results from our phase I study we will be initiating a phase II study in esophagogastric junction cancer. Lastly, we have a third therapy in the clinic called ADP-A2AFP in liver cancer, which is a disease with significant unmet need, where we just presented results at the International Liver Cancer which showed a complete response in one out of the four patients dosed. Ultimately, immunotherapy is still in its infancy and companies are learning a lot as they develop treatments. Many patients are in dire need of new options and the industry has a fantastic opportunity to provide them with new solutions. If we're able to deliver on the promise of effective treatment, our efforts will be worthwhile!
Enjoy our FREE content!
Log in or register to gain full unlimited access to all content on the The Medicine Maker site. It's FREE!
Login
Or register now - it's free!
You will benefit from:
Unlimited access to ALL articles
News, interviews & opinions from leading industry experts
Receive print (and PDF) copies of The Medicine Maker magazine
About the Author
Maryam Mahdi