Manufacture
Advanced Medicine,
COVID-19,
Contract Development Services,
Vaccines,
Drug Discovery
mRNA: Reaching for the Sun
The mRNA field is experiencing rapid growth in the wake of pandemic success, but what more needs to be done to ensure it truly flourishes?
Maryam Mahdi | | Longer Read
Every success story starts the same way: with an idea. Whether those behind the idea enjoy early success or face setbacks along the way, innovators believe their work will ultimately help drive society forward. Take the likes of Apple or Tesla; without a certain degree of tenacity and determination, their impact on the global community may have not been as significant. The same is also true for mRNA vaccine developers. Though the field is still relatively young, the early efforts of the academics and companies driving progress have captured global attention.
mRNA-based vaccines and therapeutics were already gaining momentum prior to the pandemic, but COVID-19 vaccine success stories have injected additional excitement and hope – with new investment following close behind and research now blossoming throughout the industry. But what will happen next? COVID-19 provided companies with the right conditions to flourish; without the typical regulatory and legal restrictions in place (and with an unprecedented level of cross-industry collaboration), companies were able to accelerate drug development and get their product into the arms of patients quickly.
As the pandemic dust begins to settle and pharma (and the world) returns to some semblance of its former normality, mRNA developers will undoubtedly face a new level of scrutiny – and there will be those who question whether mRNA products will find long-lasting success in the industry. To move forward, companies will have to look back at the learnings they've gained to date.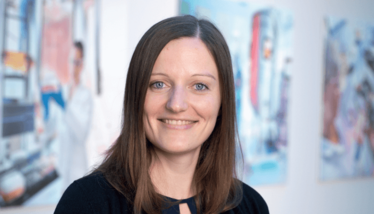 The COVID-19 effect
The COVID-19 pandemic has shaped the way stakeholders both in industry and beyond view mRNA vaccines. Though some skepticism lingers within the general public, the uptake of mRNA vaccines as prophylactics against SARS-CoV-2 has been unprecedented. By mid-August 2021, more than 4.84 billion doses of COVID-19 vaccines (many of them based on mRNA) had been administered (1). But confidence in new vaccines was hard-won. Companies, government agencies, and regulators all had to ensure that people understood how the drug development process – a process well known to be notoriously long and riddled with challenges – was expedited to bring a new technology like mRNA to market in the space of a year.
Although mRNA seems new to the general public, those in industry circles are well aware that the R&D behind it has been years in the making. Amélie Boulais, Head of Market Entry Strategy at Sartorius says, "Researchers have been studying mRNA as a potential vaccine platform for indications such as infectious disease and cancer for almost 25 years. Before the pandemic, human trials were already underway for mRNA-based vaccines to prevent HIV, influenza, and Zika virus. This is because the antigen can be sequenced and manufactured very quickly, which makes it a practical solution from a commercial point of view."
Of course, the early mRNA pioneers couldn't have predicted that COVID-19 would emerge as a global healthcare crisis, but the scientific framework they developed allowed them to rapidly switch gears when the pandemic began. Prior to the pandemic, there was a lack of evidence to show the efficacy of mRNA in patients but this quickly changed as vaccine rollout programs began. Boulais says, "We were just waiting for the proof that mRNA could work in the real world. And we now have it. The success of the mRNA-based COVID-19 vaccinations created interest across the industry. There is a lot more funding available for companies seeking to enter the mRNA space, and now we are starting to see companies big and small developing mRNA-based vaccines. BioNTech and Moderna are pushing forward with mRNA-based vaccines for a variety of indications and creating a strong pipeline towards immunotherapy and even personalized therapies. Other major players in the field, such as Sanofi and GSK, are investing in mRNA too. Meanwhile, dozens of startups are popping up looking to discover novel uses for mRNA in vaccine development."
The growing interest sparked by COVID-19 will mean that mRNA-based products will have a greater influence on future drug pipelines. But what effect will this have on the use of more conventional products as the field continues to mature?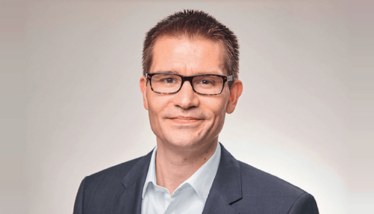 Weighing up the benefits
Though traditional vaccines are some of the best and most widely available pharmaceutical interventions used today, it is not an easy road for pharma to travel. If vaccines survive the "valley of death" – the translational gap between bench and bedside – developers must still face multiple challenges related to their manufacture. Historically, vaccines have been associated with high costs and low returns – and therefore considered unattractive to drug developers.
"Most conventional (viral vector) vaccines against viral diseases are made from viruses grown in chicken eggs or mammalian cells. The process of collecting the virus, adapting it to grow in the lab is lengthy and can take months to produce by growing weakened forms of the virus," explains Stefan Randl, Vice President of Research, Development and Innovation at Evonik. "In contrast, mRNA vaccines can be constructed quickly using only the pathogen's genetic code. It takes roughly a week to generate an experimental batch of mRNA vaccine. Producing and scaling up production is also relatively simple because the technology requires a standard production platform."
Simply put, mRNA allows the body to become its own drug factory. But to deliver mRNA into cells, we must rely on lipid nanoparticles (LNP). Once inside the cell, mRNA interacts with cellular machinery to "manufacture" the antigen and subsequently trigger an immune response. "They do this without integrating into the human genome making them particularly safe to use," adds Randl.
We have to anticipate certain questions from regulatory agencies. How toxic are they? How well are they degraded? We have to be willing and ready to answer them as we look to develop lifelong treatments for patients using them. But although there may be more scrutiny, many of these questions should become easier to answer as the field advances.
The mRNA technology available today also offers a potential solution to overcoming mutations in viruses, adds Dieter Schinzer, Director of the Institute of Chemistry at the University of Magdeburg. Referring to the latest COVID-19 vaccines he says, "When compared with classic vaccines, the flexibility of mRNA-based products shines. They can quickly adapt to mutations due to their mechanisms of action. They are more easy to produce and, for the most part, are cost-efficient."
But mRNA isn't without its limitations. Randl says, "Though players began to invest more heavily in the field at the start of the 2000s, the immunogenicity of these products has slowed progress and hampered commercial success. mRNA is not very stable and has to be delivered to cells. If not, the right proteins will not be produced. The fact that there were only a handful of companies working in the space in these early days meant that it took longer for solutions to be devised."
Knowledge of the structures formed by lipid–nucleic acid complexes in the form of LNPs as well as of the effect of particle size, lipid composition, and distribution on biological activity, are also essential for the design of products with improved transfection efficacy. Aurel Radulescu, senior scientist at the Jülich Centre for Neutron Science in Forschungszentrum Jülich – a German interdisciplinary research center – uses a small-angle neutron scattering diffractometer to analyze scatter data of various molecules, including mRNA. He says, "If the industry aims to expand the use of mRNA from vaccines into other therapeutic areas, new methods of delivery will have to be considered. Great progress has been made in achieving efficient and tolerable LNPs for the delivery of mRNA for intravenous and intramuscular administration, but challenges remain with subcutaneous self-administration. If this is improved it opens up the possibility of patient self-administration and, therefore, long-term treatment of chronic diseases."
Storage conditions add an additional layer of complexity to the use of mRNA-based therapeutics. Boulais even argues that it is the "greatest limitation." "In developed countries, where cold chain infrastructure is in place, storage is less of a problem, but this just isn't the case for low- and middle-income countries (LMIC), where these facilities are lacking. However, we are starting to see improvement in this space. For example, the Moderna COVID-19 vaccine has now improved stability and can be stored refrigerated between 2-8°C for up to 30 days prior to first use. Therefore by working both on the LNP and the formulation itself this challenge might be soon overcome," she says.
"The challenge of logistics and cold chain with mRNA is difficult to overcome quickly. Considerations will have to be given to the individual circumstances of countries' governments as well as the support available from the public and private sectors," says Randl. "If rectified, equitable access for patients could be achieved. But, for now, it is apparent that this will be a long-term goal for all parties involved. And patients in LMICs will have to continue to wait for fair and equal access to these innovative products."
Even if the right supply chain conditions were in place today, the limited number of high-tech facilities to produce mRNA-based products introduces another barrier for companies worldwide. "Only a few enterprises worldwide have the technology to provide the required lipids at very high purity for the formulation of these new vaccines. Existing facilities will have to ensure that they can supply the quantities of raw materials and vaccines needed to keep up with industry demand," Schinzer explains.
There's also a lack of equipment specifically made for mRNA. Boulais says, "Many processes today have been scaled up and developed very quickly, and due to the COVID-19 rush must be re-examined to identify areas for improvement," she says. "Due to the fast development, in the near future we expect to see further optimization in processes to increase efficiency and reduce the cost of goods solds (COGS). We also expect innovation coming into the space can serve the different applications that mRNA might have in the future. The industry will learn from trial-and-error on a massive scale as different industry players test the limits and capabilities of mRNA in different areas of biopharmaceutical design and production. The very nature of mRNA technology offers much potential to unlock a new pipeline of drugs for some of the world's most challenging diseases."
As the industry looks ahead, Randl believes that regulators – although very supportive thus far of mRNA-based vaccines for COVID-19 – may also have more questions for mRNA drug developers in the future. "The FastTrack designation given to COVID-19 vaccines was essential for lessening the impact of the pandemic, but I believe that companies will have to do more to understand the unknowns about mRNA. We have to anticipate certain questions from regulatory agencies. How toxic are they? How well are they degraded? We have to be willing and ready to answer them as we look to develop lifelong treatments for patients using them. But although there may be more scrutiny, many of these questions should become easier to answer as the field advances."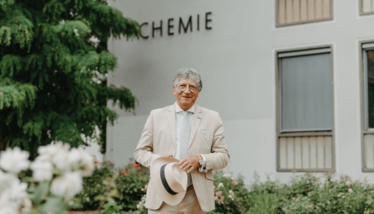 mRNA: From building blocks to skyscrapers?
The field is currently experiencing a growth spurt so we can expect to see more mRNA-based products filling pipelines as innovation continues and funding continues to pour into the space. "Many in the sector are working to develop new delivery approaches for LNPs to cater to the growing spectrum of products being developed today," says Boulais. "The delivery of nanoparticles is still an important issue for us to solve. The first trials using these products only began in 2014 so there's plenty of room for growth."
For Schinzer, it will be important for companies to take a closer look at the nanoparticles themselves. "mRNA-based therapies are like building blocks. They can quickly be adjusted to meet new or emerging needs. At Corden Pharma International, plant-based cholesterol is used as an alternative to the animal-derived cholesterol currently used to produce LNPs," he says. "A product of non-animal origin, quite simply, avoids any potential animal source of contamination and has environmental benefits. Plant-based cholesterol uses a solid, renewable base of biomass as starting material and this will be important to overcome lipid shortages."
Plant-based cholesterol uses a solid, renewable base of biomass as starting material and this will be important to overcome lipid shortages.
Another consideration for the industry is the specificity of LNPs. The current generation of products are not tissue-specific. According to Boulais, this is fine for today's needs, but it will need to change as the industry begins to explore its potential for advanced therapies. "If we are to use LNPs and mRNA-based products in the gene therapy sector, for example, a lot of basic science will be needed to modify current designs," she says. "I expect that in the near future we will begin to see progress here. Beyond these nanoparticle designs, manufacturers will also have to work to enhance facility design for mRNA-based vaccine production. From a manufacturing point of view, the lipids are usually dissolved in very high ethanol concentration, (typically around 98 percent). This makes the facility design challenging and lots of precautions need to be in place to ensure environmental and safety measures."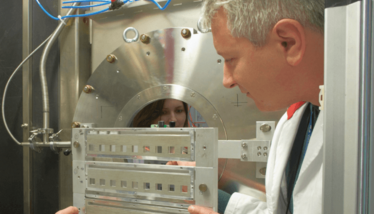 Though all these aspects of the future mRNA-based products are important, Randl and Radulescu make the case for continued collaboration. The mRNA-based COVID-19 vaccines came as a result of collaboration – and collaboration will be important as the field continues to grow and companies explore what else can be done with mRNA. Both Evonik and the Jülich Centre for Neutron Science have entered multi-year agreements with academic and industry partners to help push forward new projects.
"Evonik has entered a three-year deal with Stanford University in the US to develop a polymer-based drug delivery system to ensure the safe delivery of mRNA into cells, particularly as companies begin to further their applications for cancer immunotherapy and gene therapies," says Randl. "Though we have our own developments underway, we were keen to tech scout to find other promising work and support its growth," he says. The team came across the work of a research group at Stanford led by Robert Weymouth, Robert Eckles Swain Professor of Chemistry, who had developed a platform called "Charge Altering Releasable Transporters." The technology enables the delivery of mRNA into cells with a transfection efficiency rate greater than 99 percent.
"We initiated this collaboration as a strategic step to ensure mRNA technologies can be used fully and most effectively, and the platform developed by scientists at Stanford is promising because it is flexible and adaptable," says Randl. "The goal is to develop a technology for delivering mRNA to tissues and organs that goes beyond the current possibilities of LNPs."
Meanwhile, Radulescu and his colleagues at the Jülich Centre for Neutron Science have entered into a very different kind of agreement. As an academic group, their collaboration with AstraZeneca will see their research, which focuses on the use of neutron scattering studies, used to enhance mRNA-based products design for better subcutaneous drug delivery. "Our collaboration with AstraZeneca started in 2015 when scientists from AstraZeneca visited our center in Garching to carry out structural investigations on newly proposed LNPs as delivery systems for mRNA therapies," says Radulescu. "We provide beam-time for neutron scattering experiments and expertise for the analysis of the scattering data collected during such experiments. We're now aiming for structural characterizations of new formulations to increase the therapeutic application opportunities."
These efforts are seemingly steps in the right direction for mRNA drug developers. But are the teams optimistic about seeing their efforts realized? "Absolutely. Without a doubt, mRNA technology holds a promising future," says Boulais. "Years of research and development using this technology are what made the COVID-19 vaccine possible – and the future of this technology will only continue to evolve as more companies continue to explore its potential."
It seems only a matter of time before the next mRNA breakthrough emerges.
Receive content, products, events as well as relevant industry updates from The Medicine Maker and its sponsors.
Our World in Data, "Coronavirus (COVID-19) Vaccinations," (2021). Available at: https://ourworldindata.org/covid-vaccinations.