Manufacture
Advanced Medicine,
Technology and Equipment
Technology Leads the Way
Can new tools lower the hurdle of high manufacturing costs for cell and gene therapies?
Dawne Shelton, Eli Heffner | | Quick Read
sponsored by Bio-Rad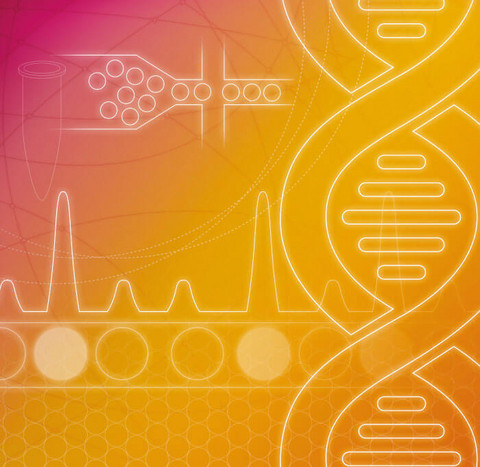 Cell and gene therapies are rapidly establishing themselves as one of the most exciting areas within the biopharmaceutical sector. The number of cell and gene therapy clinical trials rose by 37 percent in the UK alone in 2018. However, as with any new therapeutic modality, there are challenges, and it's fair to say that these advanced medicines are some of the most complex medicines to work on. Patient-specific cell and gene therapies need to be manufactured using a one-batch-per-patient method – success relies on the manufacturer's ability to edit genetic material and manipulate the patient's cells safely and in a time-critical situation. This leads to a lot of process and manufacturing challenges.
Access for all
The right technology and processes are essential to develop and deliver these therapies to patients – but often the solutions can be complex. One of our objectives is to make relevant technology as easy to use as possible. For example, one important technology for cell and gene therapy development is Droplet Digital PCR (ddPCR). At Bio-Rad, we believe in making technology accessible to everyone, not just the specialist. As such, ddPCR is accessible to a broader audience. If we can bring a little simplicity into an already complex system, the operators can concentrate less on technology and more on generating the biological results.
ddPCR technology is a high throughput and flexible technology which partitions target molecules into roughly 20,000 droplets per well. This yields a dynamic range of 0 to 150,000 copies per well, or higher by simply merging multiple wells. This high number of partitions yields greater precision and accuracy when checked against standard WHO reference materials. The methodology is particularly good for measuring exact copy numbers, especially in the lower copy ranges, which is critical for these therapies.
The precision of quantification can make a significant difference in manufacturing processes and help companies address concerns raised by regulators. Our ddPCR System is being used by drug developers to precisely and accurately measure the biological dose of an edited virus or cell, and establish how many genes per cell are successfully integrating on target. ddPCR is accurate at very low, "rare event" numbers, measuring down to between one in ten thousand and one in a million. The ability to perform precise rare event detection means ddPCR technology serves as a critical analytical QC assay for cell therapy bioprocessing through its ability to measure the amount of mycoplasma, bacteria or host cell contaminants in the manufacturing process, where ddPCR's strengths in precise rare event detection will serve as critical QC assays for cell therapy bioprocessing.
Going with the flow
When manufacturing cell and gene therapies, it is critical to be able to measure the physical and chemical characteristics of a large volume of cells rapidly and consistently. Flow cytometry has been the standard method since the 1970s and has been constantly enhanced over the years, resulting in ever more sophisticated ways to analyze cells. Currently, high-end cytometers can measure more than 25 parameters per cell and between 10,000 and 30,000 cells per second. For example, at Bio-Rad, we have developed the ZE5 Cell Analyzer. This system can be configured with up to five lasers and 30 detectors, with an optional small particle detector. The ZE5 Cell Analyzer was designed for the translational biology and biopharmaceutical community with the ability to easily integrate automation. This allows our customers to perform multiple analyses including high-resolution immunophenotyping and exosome analysis.
It is critical to be able to measure the physical and chemical characteristics of a large volume of cells rapidly and consistently.
Dawne Shelton is Associate Director for ddPCR IVD products, and Eli Heffner is R&D Manager III, both at Bio-Rad Laboratories.
BIO-RAD, DDPCR, and Droplet Digital PCR are trademarks of Bio-Rad Laboratories, Inc. in certain jurisdictions. HuCAL is a trademark of MorphoSys AG in certain jurisdictions. All trademarks are used herein are the property of their respective owner.
Read the full article now
Log in or register to read this article in full and gain access to The Medicine Maker's entire content archive. It's FREE and always will be!
Login
Or register now - it's free and always will be!
You will benefit from:
Unlimited access to ALL articles
News, interviews & opinions from leading industry experts
Receive print (and PDF) copies of The Medicine Maker magazine
Register
Or Login via Social Media
By clicking on any of the above social media links, you are agreeing to our Privacy Notice.
About the Authors
Dawne Shelton
---
Eli Heffner