In vitro bioequivalence studies for oral solid dose products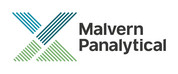 contributed by Malvern Panalytical |
In vitro bioequivalence studies for oral solid dose products using the Morphologi ID
Comparing Innovator and Generic Formulations
Abstract
The Morphologi® ID can be used to compare material and chemical properties of Active Pharmaceutical Ingredients (APIs) in a drug product using Morphologically-Directed Raman Spectroscopy (MDRS®). Here, we apply this technology to a comparison of innovator and generic versions of an oral solid dose pharmaceutical product containing two APIs.
Introduction
A generic drug is defined as being "identical or bioequivalent to a brand name drug"1. Generic is also a term applied to a drug marketed under its chemical name alone without any advertising, such as when a patent expires but a drug company wishes to continue to sell a product as a generic version. Generic drugs approved by the U.S. Food and Drug Administration (FDA) need to meet the same rigid standards as the innovator drug. It must:
Contain the same active ingredients as the innovator.
Be identical in strength.
Have the same use indications.
Be bioequivalent.
Meet the same batch requirements for identity, strength, purity and quality.
Be manufactured under the same standards of FDA good manufacturing practice regulations.
In 1984 the U.S. Drug Price Competition and Patent Term Restoration Act standardized the procedure for generic drug recognition. An applicant files an Abbreviated New Drug Application (ANDA) and has to demonstrate to a specified, previously approved "reference listed drug"2. Once an ANDA is approved, the FDA adds the drug to the Approved Drug Products list also known as the "Orange Book" which shows the link between the generic and the reference listed drug (innovator).
In order to show that a generic drug is bioequivalent to an innovator drug it must display comparable bioavailability when studied under similar experimental conditions3. Bioavailability is the rate and extent to which the active ingredient is absorbed from a drug product and become available at the site of drug action and bioequivalence refers to equivalent release of the same drug substance from two or more drug products or formulations4.
The premise underlying this 1984 law is that bioequivalent products are therapeutically equivalent and, therefore, interchangeable.
Read the full article now
Log in or register to read this article in full and gain access to The Medicine Maker's entire content archive. It's FREE!
Receive content, products, events as well as relevant industry updates from The Medicine Maker and its sponsors.