Business & Regulation
Business Practice
Four Firm Favorites
From video games to climate change, I look back on a handful of articles from 2022 that are still fresh in my mind
Stephanie Sutton | | 4 min read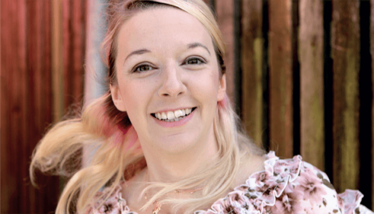 Though the pharma industry is often described in business circles as a slow-moving industry, it actually never sits still – there's always plenty for me to dig my teeth into (even after more than a decade covering the sector).
And I'm not alone! The Medicine Maker team published more articles in 2022 than ever before (feel free to dive into the archives – you may be surprised what you find there).
Out of all the topics I tackled over the course of 2022 (and I promise there were many more than four), the following articles really resonated with me.
1. An FDA-approved video game?!

A viable and scientifically proven treatment for ADHD – in the form of a video game. Approved by the FDA. Yes, it sounds like we've entered Cloud Cuckoo Land, but Akili Interactive actually did it. And I was delighted to have the opportunity to speak with them at the start of 2022; read the result. The game uses specific stimuli and algorithms designed to target the areas of the brain that play a role in attention to help treat children with ADHD. I find it fascinating to think about how this technology could be used in other therapeutic indications too.
I'm actually a big fan of gaming, and Akili's work inspired me to look at how else gaming is being used in the pharma industry. There's a lot of really cool things out there. For example, Robert Lodder and his PhD student from the University of Kentucky College of Pharmacy used a video game to explore how people might be tempted to cut corners in drug quality. You can read that one here.
And there's more! The FDA has also approved VR technology for patients with chronic pain.
2. Amazon is on the naughty list

A grudge against Amazon? All right – there might be some truth in that. In 2021, I received a counterfeit boxset for Christmas from a relative, who had purchased it from Amazon. In 2022, the relative sheepishly informed me that they'd made the same mistake again.
Knock-off media is unlikely to kill me (though not great for the studios), but what about counterfeit or unapproved medicines? I'm relieved to see that the FDA has its eye on the platform. Amazon.com received two FDA warning letters in 2022. Listings were spotted on the site for unlicensed mole and skin tag removal products (the products were being distributed by Amazon on behalf of third parties) and for dietary supplements that contained traces of NSAIDs. You can read my coverage of this here.
There's something fascinating about watching an online platform grow into something incredibly successful – and then watching it go out of control. Get your house together Amazon; if you want to deal in medicines, quality and safety are paramount.
3. The Amazing Tunde Bello

It's easy to over-formalize drug development. Many scientific papers are detached – understandably so given that the aim is to deliver facts and the science rather than muddy the water with emotions. But, at The Medicine Maker, we love the people behind the science. And when people talk candidly to me about their careers, the stories are often inspiring and humbling.
In late 2022, I spoke with Tunde Bello, who has had a very successful career in the industry. He explained to me how he was driven by curiosity and I hope you enjoy reading the interview as much as I enjoyed conducting it.
You can also look out for a follow on piece featuring Bello, where he opens up about the challenges of diversity in the pharma industry. Stay tuned…
4. Caring about climate change

Climate change is a topic that resonates strongly with me. Extreme weather events are being seen across the world – and with increasing frequency. It's hard to deny that humans and industries aren't to blame. When I started out in this career, I would sometimes ask companies if they took the environment into account when designing processes – and the answer was always no. Ask the same question today, and responses are very different.
This article was written based on a discussion with the wonderful Kristi Budzinski, who works for Roche Molecular Systems and is a member of the American Chemical Society Green Chemistry Institute Pharmaceutical Roundtable. The Roundtable encourages innovation in green chemistry and engineering. She was the lead author on a paper that looked at the life cycle assessment of single use in biomanufacturing. We cover a lot of ground in The Medicine Maker discussion, from the story behind the Roundtable, to talking about sustainability in small molecules and biologics.
If you are interested in the environment (aren't we all?), The Medicine Maker has much more content in this area. You can watch our roundtable discussion on sustainability, or read my interview with Thomas Otto from Vetter Pharma-Fertigung, which boasts a full complement of carbon neutral sites – an impressive achievement.
Receive content, products, events as well as relevant industry updates from The Medicine Maker and its sponsors.