Manufacture
COVID-19,
Vaccines,
Packaging,
Supply Chain,
Business Practice
The Greatest Medicine Making Challenge
How do we vaccinate billions of people? "Nobody wins the race until everyone wins."
Stephanie Sutton |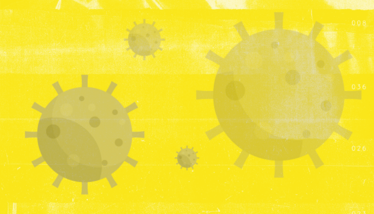 The global population stands at 7.8 billion people. To vaccinate just 70 percent of the world's population requires around 11 billion doses, based on two doses per person (1). The scale of the challenge facing the world – and the pharma industry – is enormous.
This time last year, questions were raised about how quickly pharma could feasibly ramp up R&D to design and test vaccines against COVID-19. On that point, the industry has performed remarkably well. At the time of writing, three vaccines have been approved by the FDA and four by the EMA. And others are currently under review.
Discovery is the most high-profile and celebrated aspect of the pharma development process. Once an effective therapeutic or vaccine is discovered and found to be safe and effective in trials, it's "simply" a case of ramping up manufacturing processes to produce the amount needed. In reality, it means having the right equipment, capacity, packaging solutions, quality control processes, supply chains, workers, and more – and it's not easy to get everything aligned – especially for billions of doses. The current annual global demand for all vaccines pre-COVID-19 was 3.5–5.5 billion (2) – and the need for many of those vaccines isn't going to vanish because of COVID-19. In short, we need more vaccine manufacturing capacity.
For vaccines that use newer methodologies, such as those based on mRNA, processes had to be designed from scratch. But there's no time for new, purpose-built facilities; companies have needed to adapt existing capacity or seek CMO partners. In an unprecedented move, we're also seeing other big pharma stepping up to offer their manufacturing expertise to rivals; for example, Sanofi has offered its assistance to both Pfizer and J&J.
So far, over 929 million doses of COVID-19 vaccines have been administered worldwide (3). It's a great start – but there's a very long way to go.
Manufacturing disruptions causing delays to COVID-19 vaccine supply have made frequent appearances in media headlines. In January, production issues at Novasep's Belgian site led to a significant decrease in the availability of AstraZeneca vaccines for the EU. EU member states were also unhappy when deliveries of the Pfizer vaccine were also delayed. Pfizer made changes to its manufacturing processes to increase production, but there were temporary delays while the upgrades were underway. Reportedly, the upgrades were set to reduce production time of a vaccine batch from 110 days to 60 days (4) – impressive, right? But some politicians in the EU did not think so, highlighting the challenge vaccine manufacturers face in ramping up production while not falling afoul of politics...
In April 2021, manufacturing issues at Emergent BioSolutions' Baltimore plant led to contamination of millions of doses of Janssen's COVID-19 vaccine. According to media reports, ingredients for the AstraZeneca vaccine were mixed into vials of the J&J vaccine. Subsequently, J&J took over its own production and AstraZeneca was forced to shift production elsewhere.
Aside from manufacturing issues, the pandemic has also highlighted one of the ugliest aspects of human nature: selfishness. Many individual countries are ruthlessly pursuing aggressive immunization campaigns for their own populations, with seemingly little thought for other countries. According to the United Nations Programme on HIV/AIDS (UNAIDS), rich nations vaccinated one person per second in March 2021, but some poorer nations did not receive any vaccines at all (5). UNAIDS also claims that it is likely only 3 percent of people in poorer countries will be vaccinated by mid-year, and only one fifth (at best) by the end of 2021.
COVID-19 is a global challenge and vaccinating wealthy countries is not enough. The longer SARS-CoV-2 circulates, the more it will mutate – and we've already seen the emergence of several concerning variants. As an industry that claims to put patients first, pharma also has a moral duty to ensure that its efforts reach patients everywhere.
In the cover feature of the May issue of The Medicine Maker, we examine different facets of the world's greatest drug manufacturing challenge – from the challenges of mRNA vaccines, to supply chains, packaging, and ensuring patient access. As a sidenote, this is the longest feature we have ever published in The Medicine Maker – and we're still only scratching the surface of the problem. View the articles below.
You want to receive print issues of The Medicine Maker, you can sign up here. It's completely free.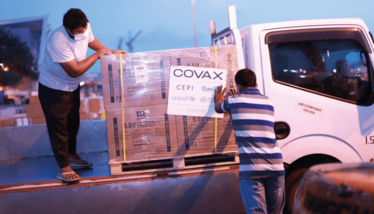 Delivering Vaccines to the World
While certain higher-income countries squabble over vaccines supplies or boast about having inoculated huge proportions of their populations, lower-income countries have been left in the dust. Gavi, the Vaccine Alliance and the World Health Organization have stepped in to even the playing field. COVAX is co-led by the Coalition for Epidemic Preparedness Innovations (CEPI), Gavi, and the WHO.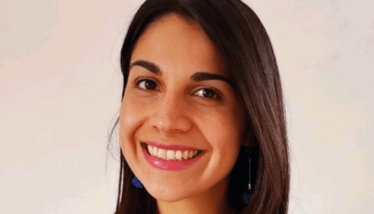 Does the Vaccine Rollout Ensure Equitable Access?
We wanted to know more about the disparities that have arisen as vaccine rollout campaigns continue, so we spoke with two experts from the Access to Medicine Foundation – Claudia Martinez, Research Programme Manager for the Access to Medicine Index, and Fatema Rafiqi, Research Programme Manager for the Antimicrobial Resistance Benchmark.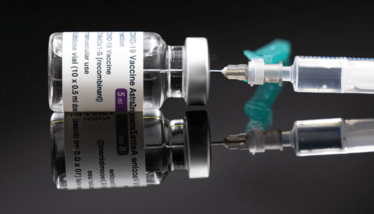 Where Did it All Go Wrong for AstraZeneca?
AstraZeneca turned down tens of billions in profits to develop a safe and effective vaccine that is already protecting millions from COVID-19. So how did it end up a PR nightmare?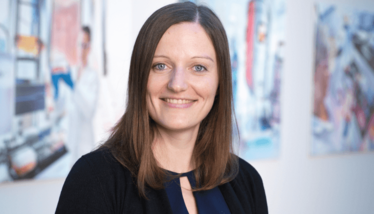 mRNA: The New Kid on the Vaccine Block
Pharma has been investigating the potential of mRNA-based therapeutics for years but, prior to the pandemic, none had ever reached the market. The COVID-19 vaccines developed by BioNtech/Pfizer and Moderna both use mRNA – and moved from idea to commercialization in less than 12 months. Amélie Boulais, Head of Market Entry Strategy, Viral Based Therapeutics, Sartorius, gives the rundown on mRNA vaccine manufacturing, including how vaccines have been developed so quickly. But the biggest question is how much can the manufacturing process be scaled up? And are mRNA vaccines a viable option for vaccinating the world?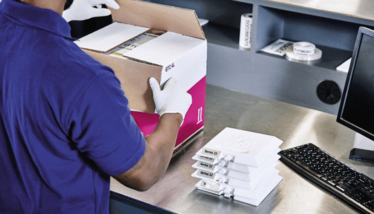 Around the World
World Courier has been delivering COVID-19 vaccines to various countries since the start of the pandemic – and even before then was a key courier for medicinal products. But even at the best of times, pharmaceutical logistics can encounter challenges. As one example, World Courier cites the unique challenges of distributing vaccines in Norway during winter months, when average temperatures drop to -7 °C, making the country's rugged terrain even more difficult to navigate. Jens Mattuschka, Regional Vice President of the Nordics, Central and Eastern Europe, and Marius Undlien, Norway country manager, both at World Courier (a part of AmerisourceBergen), tell us more about the challenges of distributing vaccines during a pandemic.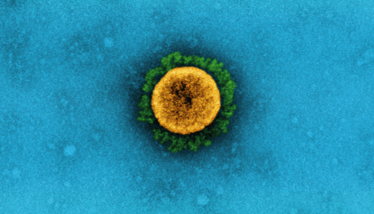 The Packaging Challenge
Billions of vaccine doses equate to a need for billions of primary packaging units – and glass vials are still top dog, according to Fabian Stöcker, Vice President Global Strategy and Innovation at Schott Pharmaceutical Systems.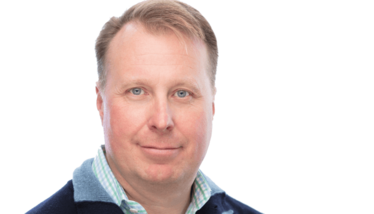 The Demand Rollercoaster
Consumer stockpiling led to an initial surge in demand for certain ingredients and experimental treatments also resulted in increased and unpredictable demand. How can companies keep up? Communication is the answer.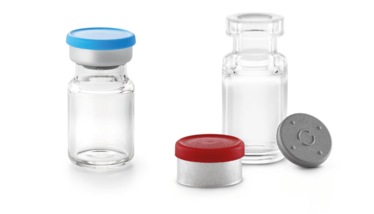 Securing Supply Chain Integrity
Whitney Winters, Senior Director, Strategic Marketing, Containment Systems at West Pharmaceutical Services, discusses the impact the pandemic has had on the supply chain for primary packaging.
Receive content, products, events as well as relevant industry updates from The Medicine Maker and its sponsors.