Business & Regulation
Profession
Words from the Wise
As 2021 draws to a close, we indulge indulging in a little fireside retrospection by looking back on key interviews
Angus Stewart | | Quick Read
In every issue of The Medicine Maker, our 'Sitting Down With' section interviews one of the greatest, most inspirational individuals in pharma. Here's a compilation of some of our favorite quotes from 2021, chronicling a year of ongoing turmoil, change, and hope.
"A leader must inspire – think Henry V at Agincourt – and give people a real sense of purpose. Fortunately for us, most people in the pharmaceutical industry are inherently purpose-driven."
- Sandy Macrae, CEO of Sangamo Therapeutics // The Jan/Feb Issue // FULL ARTICLE
"There's been a lot of hype around blockchain. Some people think it can revolutionize supply chains – and it can – but blockchain only has the right effect when you also put in place the right stepping stones."
- Jason Lacombe, CEO of Veratrak // The March Issue // FULL ARTICLE
"The industry needs to move away from empirical trial and error approaches. There are big benefits in powerful simulation coding combined with good understanding of material properties."
- Johannes Khinast, Scientific Director of the Research Center for Pharmaceutical Engineering // The April Issue // FULL ARTICLE
"The sheer volume of biomedical literature and the complexity of human biology is an unfathomably difficult area for even the most gifted scientists to traverse unaided, (but) well-trained artificial intelligence and machine learning models thrive on this information."
- Anne Phelan, Chief Scientific Officer of BenevolentAI // The May Issue // FULL ARTICLE
"Nobody wants to be the first to try something new; everybody wants to be the fastest second."
- Maik Jornitz, President and CEO of G-CON // The June Issue // FULL ARTICLE
"If you understand patient needs, obtain specialized insights, and develop therapies using a patient-centric approach, your company's work will always be in demand."
- Sudarshan Jain, Secretary-General of the Indian Pharmaceutical Alliance // The July Issue // FULL ARTICLE
"Listen at least three times more than you speak. Listen and learn – this is particularly important for younger people just starting out in the industry. But don't hold back on ideas. There are no bad ideas."
- Andrew Moore, General Manager of Pfizer CentreOne // The August Issue // FULL ARTICLE
"Genome editing could treat many diseases, but there is a whole regulatory paradigm that we have yet to fully create for genome editing. It's very exciting – and it's advances like this that keep me coming to work every day."
- Peter Marks, Director of the Center for Biologics Evaluation and Research at the FDA // The September Issue // FULL ARTICLE
"Everyone has their own opinion on the way a business should run ... with time, I've learned that, though others' perspectives can be useful also for your business, it's always important to stay true to oneself."
- Evelina Vågesjö, Chief Executive Officer of Ilya Pharma // The October Issue // FULL ARTICLE
"The contrast I witnessed – between my experience in hospitals in France and what I faced abroad – stayed with me and influenced everything that followed."
- Bernard Pécoul, Executive Director of the Drugs for Neglected Diseases initiative // The November Issue // FULL ARTICLE
"A sizable portion of the mail in my spam folder is addressed to "Dr Foster", and I often wonder: who is that? I only have a Marketing degree from Columbia..."
- Jason C Foster, Chief Executive Officer and Executive Director of Ori Biotech // The December Issue // FULL ARTICLE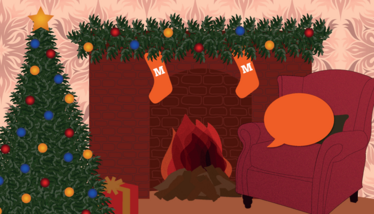 Receive content, products, events as well as relevant industry updates from The Medicine Maker and its sponsors.